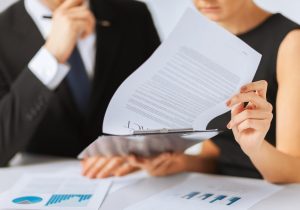 People who need government services routinely get frustrated by the process. They think taxpayers should be able to walk into a public agency and have no problem getting the help they need. It does not always happen, and a person thinks that is because public employees do not care. We suggest that is not the real reason. A major problem lies in the paperwork. People routinely make mistakes in filling out necessary forms. Here are four major ones:
1. Incomplete or Missing Information
Failure to provide all the required information leads to processing delays or even application rejection. However, it is an easy problem to solve. Ensuring that all the required fields are completed, and double-checking the form before submission are excellent ideas.
2. Entering the Wrong Personal Details
Name, date of birth, address, or Social Security number must be accurate on the form. In addition, one must be sure that there are exact dates, correct spelling, and up-to-date contact details. Referring to documents such as driver's licenses ensures accuracy.
3. Inconsistent or Conflicting Information
Submitting conflicting information on different sections of the form confuses and complicates the application's processing. Each section of the document has to be reviewed carefully to guarantee consistency. Asking questions is not a crime, and a person unsure of
what information to supply should ask.
4. Ignoring Instructions and Deadlines
Government forms are designed with specific instructions and concrete deadlines. Forgetting to follow instructions or missing the submission deadline results in a rejection or delay in processing. Once again, an individual must take the time to fill out the document, ensure the correct information is provided, and stick to the deadline.
Practical Advice Helps 
People have trouble with government forms because they do not understand them. Getting help from a knowledgeable source makes things easier. Group legal plans do not always provide advice on dealing with government agencies, but Countrywide Pre-Paid Legal Services does.
We provide access to knowledgeable attorneys for our group legal plan members. We have a nationwide network of attorneys' client organizations, and there is a Countrywide attorney in each client's community. These legal professionals provide reliable pre-paid legal services and help with government agencies is one of them.
A Countrywide attorney can examine a government form and explain what is needed. They can show a group legal plan member where to get the correct information and suggest ways to deal more effectively with public employees. An unspoken pre-paid legal services benefit we offer is listening. Our attorneys will pay attention to a plan member, empathize with that person's frustration, and solve problems. It is this kind of personal help that people appreciate the most. Emotional intelligence is a criterion for being a Countrywide lawyer.
Some Great Choices
Countrywide offers several pre-paid legal services to help employees deal with everyday problems. We want our clients to help us create a unique group legal plan for their employees. The choice is a big part of the design plan.
We explain all our services to the decision-makers of prospective clients, answering all questions and pointing out the advantage of each service. Those managers will decide what options will be part of their employee benefits. Those will be included in the final plan document. Countrywide furnishes streamlined administration and superior member services. We also follow a transparency policy, and we work closely with each client to ensure the group legal plan services are correctly delivered.
Government employees are willing to help people get the assistance they need. However, those same public servants require specific information to do the job. Countrywide can help an employee deliver the correct data on time. In addition, our other benefits help resolve frustrations that sometimes come up. If you want to know more about what we will do for your employees, please feel free to contact us at your earliest convenience.