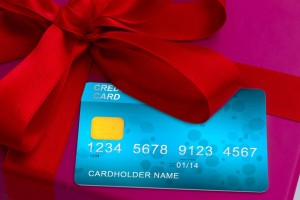 The holiday season is a time for family, friends, and fun. Unfortunately, it is also a time when many of us overspend. According to a recent report, the average American will spend $1,052 on Christmas gifts this year. If someone is not careful, all that holiday cheer can quickly turn into holiday debt that harms financial wellness. Here are a few tips to help avoid overspending this Christmas.
Create a Budget
The first step in managing Christmas debt is to create a budget. Sit down and lists all the anticipated holiday-related expenses, such as gifts, travel, party supplies, etc. Then, allocate a certain amount of money to each category. Once that is done, make sure you stick to your budget! It can be tempting to overspend when you are out shopping for presents, but if you stick to the budget you set for yourself, you will thank yourself come January.
 Shop early. Give yourself enough time to find the perfect gifts without having to pay rush shipping charges. Shopping early will also help you avoid the temptation to impulse buy last-minute items that you may need help to afford.
Use cash or a debit card instead of a credit card. This will help you stay within your budget and avoid paying interest on purchases.