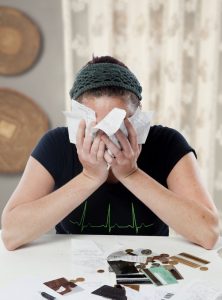 Financial woes cause considerable anxiety. The debt from college loans or a medical emergency generates feelings close to panic. It doesn't have to be that way. Financial wellness can be achieved and maintained by following a few general rules of proactive conduct.
Never Take Counsel of Your Fears
The college graduate can be stunned by the loan repayments necessary to retire college debt. Many have debts as large as a house mortgage. The common worry is being forced to spend most of life paying a bill that could be more than the monthly rent. The same is true for medical bills or sizable credit card balance.
Excessive concern causes panic and forces a person to make poor decisions. These include forbearance, completely ignoring the bills, or overpaying a monthly bill when it is not necessary. Thinking calmly and making sound decisions are the best ways to meet a financial wellness problem. Continue reading