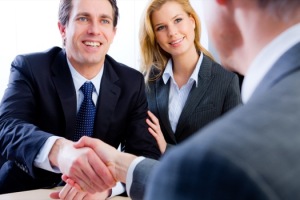 It is not easy for a foreign employee. That person might be here on an H-1B visa, or have green card status but, either way, he or she is in strange world. Public agencies make it hard for them. Forms require completion and there are administrative deadlines for applications which these newcomers don't understand. It gets frustrating.
We Explain Bureaucracy
Countrywide Pre-Paid Legal Services understands the problem. We work with all kinds of organizations and the workforce may have a mix of foreign-born and native-born American employees. We believe the newcomers ought to get the assistance they must have and help dealing with government bureaucracies is a Countrywide group legal plan benefit option.