The "Smart Move" Program Helps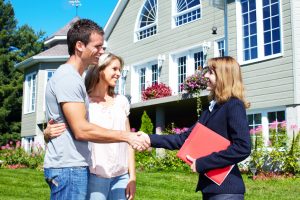 People dream of having a house to call their very own. It is a place to settle down and raise children. Buying a home also is the largest transaction most people will make in their life. The average home costs hundreds of thousands of dollars, and most people do not have that kind of money. They must get financing for the property, and it is not easy to do. Many, especially first-time buyers, have trouble when it comes to organizing the financing. If they have access to a financial wellness program, the process can become very easy.
Where Are the Sources?
A buyer knows how much to save and has a good idea of how much that dream home is going to cost. The challenge is to find the right financing with an attractive interest rate. Additionally, a person should decide which type of mortgage is best suited for the budget. House funding is an unfamiliar territory, and the wrong move can be very expensive. Countrywide Pre-Paid Legal Services understands that buying a house can be an anxious proposition for anybody. We offer a financial wellness program that includes expert advice on how to purchase a home. Continue reading