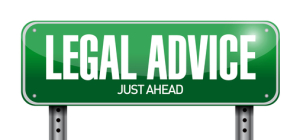 Group legal plans have benefits that assist people in everyday legal problems. Pre-paid legal services such as drafting wills and consumer protection are standard options. Nevertheless, a good employee benefit must have more than just primary aid. A good group legal plan will have secondary benefits which support the main ones. Countrywide Pre-Paid Legal Services offers comprehensive help to the employees of our clients.
Access to Required Help
There must be more than a call center for people who have legal issues. The law is a service best rendered in face-to-face conferences. This is not easy if the primary service providers are far away. Countrywide uses a nationwide network of attorneys. What is nice about our arrangements is the attorney practices law in the same community as our client. A face-to-face conference with a Countrywide attorney is convenient and easy to arrange.
The plan member may get nervous in the meetings and forget to ask some questions. Ordinarily, a follow-up telephone call is a billable service but not when it comes to the Countrywide benefit. We will allow an unlimited number of telephone calls on a given situation. That way, there is less confusion or misunderstanding about the assistance provided. Continue reading