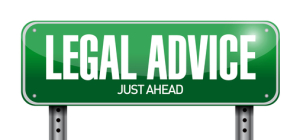 Group legal plans have benefits that assist people in everyday legal problems. Pre-paid legal services such as drafting wills and consumer protection are standard options. Nevertheless, a good employee benefit must have more than just primary aid. A good group legal plan will have secondary benefits which support the main ones. Countrywide Pre-Paid Legal Services offers comprehensive help to the employees of our clients.
Access to Required Help
There must be more than a call center for people who have legal issues. The law is a service best rendered in face-to-face conferences. This is not easy if the primary service providers are far away. Countrywide uses a nationwide network of attorneys. What is nice about our arrangements is the attorney practices law in the same community as our client. A face-to-face conference with a Countrywide attorney is convenient and easy to arrange.
The plan member may get nervous in the meetings and forget to ask some questions. Ordinarily, a follow-up telephone call is a billable service but not when it comes to the Countrywide benefit. We will allow an unlimited number of telephone calls on a given situation. That way, there is less confusion or misunderstanding about the assistance provided.
Communications Support
We do more than just permit follow-up telephone calls with an attorney. A group legal plan member might need the support of an attorney when communicating to other parties. Countrywide allows its attorneys to make telephone calls and write letters on legal stationery for the plan member. This provides a benefit of itself because:
A letter from an attorney is drafted in a way that the other party has a clear picture of what is needed.
The Countrywide attorney knows exactly what legal terms are important, especially if there are dealings with a law court or another attorney.
The other party might be stubborn and unresponsive to a group legal plan member. Countrywide allows lawyers to make telephone calls and write letters on behalf of the individual. It can result in the other side becoming more responsive since it now realizes that legal counsel is involved. The presence of attorney has many times resolved tricky issues.
Friendly Reminders
Time marches on and causes unexpected changes. It is particularly true when it comes to the last will of a person. A beneficiary or even the executor may have to be changed because of death or another event. Confusion will arise if the will is not changed in response to unexpected developments.
Countrywide will send out notices to plan members on an annual basis about changing a will. It is a friendly reminder that calls attention to what could be a very serious problem. It is a pre-paid legal services benefit that many people sincerely appreciate.
Emotional Intelligence Is Mandatory
Nobody wants an unresponsive lawyer. Legal terms and conditions are confusing and frightening to a layperson. Countrywide takes great pride in the legal expertise of its lawyers. We expect them to go a step further, however. The Countrywide lawyer is expected to have a high level of empathy and respect for our plan members. Everyone who is covered by Countrywide benefit must be treated with courtesy, have their questions answered promptly, and have all services delivered efficiently. Our administration is streamlined to make the latter easier. Clients have commented favorably about our treatment of their employees.
We ask clients to select those pre-paid legal services which they want in their Countrywide plan. Regardless of what primary benefits are chosen, the secondary benefits mentioned above will be provided. Our benefits are comprehensive, and we provide a little bit more for the sake of those whom we serve.
If you have any questions about the Countrywide group legal plan benefits, please feel free to contact us at your convenience. We welcome any opportunity to explain our program and how each benefit option, plus the secondary benefits, provide value to a Countrywide plan.