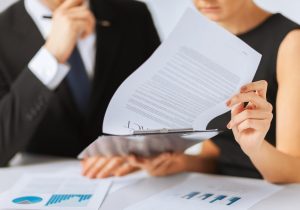 Writing a will can seem overwhelming, and many people believe they can handle it on their own. However, without the proper legal advice and guidance, writing your own will is a risky proposition. You can avoid costly and potentially devastating mistakes. Writing your own will is risky, and a group legal plan can provide the protection you need.
Complex Legal Issues: A simple will requires a basic understanding of complex legal issues. For example, you need to understand state law related to property ownership, inheritance rights, and taxes. Without the proper knowledge, you may make mistakes that lead to lawsuits, erode the value of the estate, or waste resources. Pre-paid legal services obtained through group legal plans can provide access to experienced attorneys who advise on critical legal issues related to the will.
Changing Laws: State laws related to wills change frequently. You must stay up-to-date with the latest rules to make the right decisions for your estate. However, most people do not have the time or resources to keep abreast of new legislation. Working with a group legal plan lets you get the latest information on the laws that affect your will.
Contested Wills: Even the best-written wills can be challenged if disputable issues arise. If someone contests your will, you need experienced legal backup to help you resolve the dispute. Without this help, your will may be overturned, and your final wishes may not be fulfilled. With the help of a group legal plan, you can access legal services that offer a great deal of legal backing.
Hidden Assets: You may miss assets that are not easy to identify or locate, particularly if they are inherited from distant relatives or exist in a foreign country. These assets are in danger if you do not include them in the will. An experienced attorney can help you identify all hidden assets and assist you in drafting language that ensures these are included in the will.
Cost-Effective: Engaging a lawyer to write your will independently can be costly. With a group legal plan, the cost is low as you share it with other members of your organization. This is often a fraction of the cost of getting individual legal services when seeking a will.
Countrywide Pre-paid Legal Services has a benefit that enables a plan member to have a simple will that is a solid document. Our nationwide network of experienced attorneys provides superior assistance when a person decides that having a will is in their best interests.
Focused Service
We have an attorney in the community of every Countrywide client, and arranging a face-to-face conference is simple. The Countrywide lawyer understands that boilerplate wills are often full of problems. Our legal professionals listen carefully to what plan members need before giving any advice. A simple will is drafted to meet the requirements of the law and the expectations of the plan member. That person approves the final draft, and the Countrywide lawyer does the needful to register it with the proper agencies. Circumstances change over time, and Countrywide sends out annual reminders that a will may need to be amended. That is part of our services.
Writing a will is not as easy as it seems, and without proper legal advice and guidance, people often make costly mistakes. These mistakes can result in premises litigation and drain away estate resources. You can avoid those expensive mistakes by working with an attorney. With pre-paid legal services, you can access experienced legal advice to help address even the most complex legal issues related to writing your estate planning documents.
If you have any questions about Countrywide Pre-paid Legal Services, please contact us at your convenience. We welcome every opportunity to be of service to you.