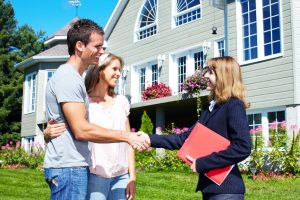 Anyone who is a first-time homebuyer is probably feeling overwhelmed by the process. Finding the perfect home, getting approved for a mortgage, and saving enough money for a down payment all make buying a home a daunting task. But by creating a sound buying plan, you can approach this process with clarity and purpose. A financial wellness employee benefit can set a first-time home buyer up for success and help them plan sensibly for that major purchase.
Financial Wellness and Home-buying:
The first step in creating a home-buying strategy is to define the goals. You start by researching how much homes cost in your area. This will give a rough estimate of how much you need to save for a down payment.
Next, analyze your personal monthly budget and identify areas where you can cut expenses to free up cash. By setting aside a portion of the monthly income for that home purchase, you can save toward the ultimate goal with a purpose.
Another important aspect of getting ready is managing your debt. Look at your current debt load and develop a way to pay it off. This will not only help improve your credit score, but it will also free up more money to save for your down payment. You might consider consolidating your debt and creating a payment plan that works for you.
Invest in your savings. Consider opening a savings account that earns you higher interest rates. This is an excellent way to build wealth and watch your money grow. You can set up an automatic transfer of funds from your paycheck or checking account to your savings account each month. The money will grow steadily and will be available to you when you are ready to make a down payment.
To maximize your chances of success, work with a financial wellness counselor. They can provide invaluable guidance on creating a financial plan that will put you on track to buying your first home. By enlisting the support and expertise of a professional, you will gain the peace of mind you need to focus on your goal. Countrywide Pre-Paid Legal Services can connect you to a seasoned financial professional.
Our Benefit Covers All the Bases
Countrywide believes in strong relationships that produce positive results. We have a nationwide network of certified counselors who meet with financial wellness plan members to help those people reach their goals. There is a Countrywide counselor in the community of every Countrywide client. Arranging a face-to-face meeting is easy because Countrywide plan members have priority status.
Our counselor can suggest various means to accumulate the down payment on the house. They can also help a person secure the best means of financing the mortgage. A Countrywide counselor will assist in designing a personal budget that permits a person to save prudently and meet existing financial obligations. Additionally, Countrywide goes the extra mile for a first-time home buyer.
We have a self-study program, "Make Your Move," that educates first-time home buyers about the real estate market. The language, the process, and the actors are all explained so the buyer is ready. That is a unique benefit option for a home buyer. We have other benefit options from which a client can choose to create their financial wellness benefit.
In conclusion, financial wellness is an essential aspect of first-time homebuying. By creating a plan that includes budgeting, debt management, investing in savings, and seeking the best professional advice, you can plan sensibly for your first home purchase. Remember that the homebuying process can be daunting, but with a solid plan, you can move forward with clarity and purpose and achieve your dream of homeownership. Countrywide is here to help you.
If you are interested in what Countrywide provides, please contact us at your convenience. We can help your employees meet their financial goals, and we will tell you how.