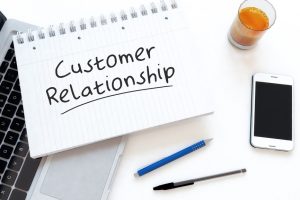 It's ridiculous, but there are group legal plans that try to cut corners with communications. They will use slideshows, emails, or webpages to tell plan members what to do or to convey messages to other parties. What is forgotten in these attempts is the importance of good communications when it comes to pre-paid legal services. The way information is transferred can be critical to the overall quality of any group legal plan.
Contact with the Outside
A group legal plan does not represent a member in the ordinary sense, but there are situations where a lawyer must contact an outside party to resolve a problem. It is not enough to rely on emails alone. The meaning of the message can become lost, or the real intent of the contact is not fully appreciated. It means that letters on official stationery, often several paragraphs long, or telephone calls will be necessary.
Rapport Is Critical
Pre-paid legal services are personal. A plan member has a separate issue and needs the help of a skilled attorney. It may be a delicate matter, and an individual must be able to trust a lawyer and speak freely to that professional.
The lawyer must have good people skills and the communication tools required to give excellent service. The Countrywide Pre-Paid Legal Services plan gives high priority to effective communication.
We Make Communications Simple
The Countrywide network of attorneys has the means to have effective two-way communication with a Plan member. Attorneys practice in a client's community, and arranging a personal conference is easy to do.
Countrywide attorneys patiently explain things to a Group Legal Plan member. That same person may have questions later and need the answers. We enable attorneys to field an unlimited number of questions on a given subject.
Communications with outside parties are essential for a good group legal plan. Attorneys may write letters on official stationery and make telephone calls on behalf of a plan member. Not all group legal plans allow these services, but Countrywide goes the extra mile for its Plan members.
Empathy Is Stressed
Anyone who works with a Countrywide attorney can speak frankly and without feeling embarrassed. Our selection process seeks attorneys who are experts in the law but also have above average emotional intelligence. We want these lawyers to be able to empathize with any of our Plan members. It requires them to understand that no question is insignificant and every problem a Plan member has is quite real. We will not settle for anything less than the best people skills. Our attorneys have a reputation for being very assessable, easy to talk with, and genuinely concerned with the issues of a Plan member.
Client Plays a Role
Countrywide has offered pre-paid legal services benefits for over 30 years to all kinds of organizations. Because we deal with private companies and nonprofits as well as labor unions and government agencies, we know that workforces are diverse, and each client has its own unique legal services needs.
We ask our clients to look at all our benefit options and decide which ones best serve their folks. Whatever the client wishes will be part of the final plan document. Each of the services selected will be given with excellent communication skills from an attorney who has a wealth of legal knowledge.
Excellent communication will lead to a rapid solution of any legal problem or issue. We are proud of the fact that our attorneys work well with all our clients' employees. If you are interested in what Countrywide provides, please feel free to contact us at your convenience. We are here to answer your questions and help you offer significant pre-paid legal services benefits to your staff.