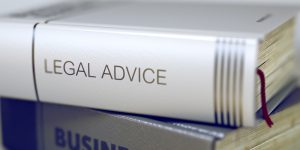 Legal practices and procedures heavily influence modern society. People need to know the legal implications of their choices such as entering into contracts or purchasing warranties. Often, a lack of understanding of the legal document provides serious consequences. It helps an ordinary consumer to have legal advice that is readily available and affordable. Group legal plans offer such assistance.
Interpretation of the Printed Word
Legalese is a foreign language to many who need help understanding the significance of specific phrases in a legal document. A review of such a paper, at the very least, ensures that the legal document is fair, legally sound, and protects the interests of the individual. In addition, an attorney who reviews the record can identify potential issues or loopholes that might be obscure to a layperson. These insights can result in a contract being renegotiated or litigation and subsequent expense of damages being avoided.
Warranties have provisions that are only sometimes easy to understand. Pre-paid legal services that include document review and advice on what should be in the warranty are practical benefits. Consumer protection advice can assist a person in filing a complaint if it is necessary. Finally, guidance from a skilled lawyer will help somebody draft a simple will or living will.
Nothing Less Than the Best
It only does good if the attorney is an experienced and knowledgeable professional. An individual must be careful to obtain the best advice they can afford. That is not always easy, which is why a group legal plan helps. Those associations can provide a plan member with great legal counsel at affordable prices. Countrywide Pre-Paid Legal Services ensures that plan members deal with highly affordable attorneys.
Our Nationwide Network Is Amazing
Countrywide's nationwide network of attorneys will provide the best advice to group legal plan members. We recruit based on legal expertise; only the best lawyers work with Countrywide. It is essential to have legal counsel readily available, and we have an attorney in the community of every Countrywide client. We go one step further and insist those attorneys prioritize our pre-paid legal services plan members. Nobody is going to have to wait for the guidance they need.
But it takes more than just solid legal knowledge to provide excellent service. Emotional intelligence is necessary because an attorney often deals with highly stressed-out people. Therefore, Countrywide makes emotional intelligence and listening skills essential to the screening process.
We want our attorneys to empathize sincerely and understand everyday legal issues. The lawyer must be willing to listen carefully and offer the right advice to our group legal plan members. Respect is a mandatory pre-paid legal service for Countrywide. A lawyer who cannot exhibit a caring attitude for others is not someone who will be working with us.
We Care About Our Clients
Countrywide works with organizations of all sizes and types. Regardless of who the client is, we provide the same levels of transparency and communication. We work with the client from day one to best serve the client's employees.
Our group legal plan is flexible to provide the best service. We have several valuable options; we explain each to a prospective client. We point out the value of each without overselling any of them. The organization's management will review our pre-paid legal services and decide which ones best suit the workforce. We respect the decision; those selections are part of the final plan document. We furnish the administration and member services for all of our clients.
Our benefit is one of the best in the industry. We are sensitive to the needs of the clients. If you have any questions about what we can do for your workers, please get in touch with us at your convenience. We offer the best legal advice and welcome the chance to explain how we do it.