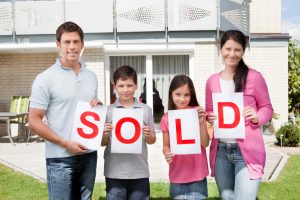 Buying a house can be a complicated process. It is an important decision, but it is essential to know some facts before stepping into the housing market. The consumer wants to make the process as stress-free and successful as possible. Learning some crucial things about house buying beforehand helps.
Know the Difference between Preapproved and Prequalified Mortgages
Prequalification is a general estimate of how much a person can borrow. Preapproval is different. A lending institution will require certain financial information. Then, based on the data supplied, they will issue a preapproval letter letting the prospective house buyer know how much the lending institution is willing to loan. The preapproval letter helps negotiate the final purchase of the house.
Budgeting for Closing Costs
The closing costs can be a dealbreaker if a home buyer is unprepared. There are fees such as title searches, appraisals, recording, and sometimes Home Owners Association dues. A smart buyer budgets for these expenses regardless of the mortgage. The fees can be part of the final negotiations, and budgeting for them can lessen the sticker shock of the ultimate cost of the property.
Investigate All Available Mortgages
The Federal Housing Administration (FHA) is a traditional source of low-interest mortgages, but other options are available. For example, a homebuyer might qualify for a Veterans Administration (VA) loan or financing from the US Department of Agriculture. It all depends on eligibility. Research helps a person find the right mortgage and possibly save that person thousands of dollars over the life of the loan, and that helps maintain financial wellness.
Research Tax Credits and Any Deductions
House buying is one of the most significant investments many individuals make in their lifetime. It can be a major burden on financial wellness, and any tax credits help lighten the load. For example, interest rate deductions or state–level housing incentives are worth investigating. It takes a little work, but you will thank yourself yearly when you file your tax returns.
Seek Knowledge
A house buyer gets a better deal the more that person knows about the process. But unfortunately, first-time buyers sometimes pay for their ignorance. Countrywide Pre-Paid Legal Services wants to help people protect their financial wellness. One of our services is a self-study program, "Make Your Move."
It is part of an employee benefit we offer to organizations, in addition to advice from our nationwide network of certified counselors. An employee can learn more about efficiently purchasing a house through this course of study. The actors and essential real estate terms are explained carefully, and various options are discussed. As a result, people know more about buying their first home once they have finished.
Our certified counselors can add even more help. These are professionals who assist people in dealing with everyday financial issues. For example, a Countrywide counselor can help a financial wellness plan member develop a personal budget that makes mortgage payments more affordable. Additionally, the counselors will suggest means of financing the real estate purchase that can save considerable amounts of money. We have a counselor in the Countrywide client. All the financial wellness plan members get priority status.
Every employee benefit that Countrywide offers is intended to help our respective clients' workforce. The client's decision-makers will tell us which of our financial wellness options should be part of the final plan document. Those selections will be included, and they can help with college debt or managing medical bills, among other choices. In addition, Countrywide provides effective administration and excellent member services.
Buying a house does not have to be a scary story. Countrywide provides the information and advice to make the purchase one of the best decisions an employee ever makes. If you want to know more about what we can do to help your hard-working associates, please feel free to contact us at your earliest convenience. We have a benefit that you will like.