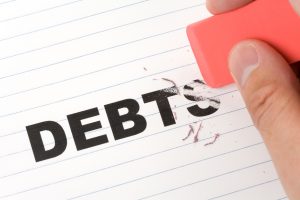 Few people can be accused of spendthrift habits. Most do the best they can to economize and keep expenses down. A sudden shock can disrupt financial wellness. A mountain of debt can, without warning, spring up.
Debt Rises from Various Places
College graduates know how this happens. The grace period on their college debt ends and they confront five and six-figure loan debts. A medical emergency may require paying off a high deductible. Other sudden expenses could max out a credit card. None of this is caused by irresponsible spending but financial wellness is threatened.
Countrywide Pre-Paid Legal Services recognizes the anxiety and frustration these people experience. We have offered employee benefits to organizations for over 30 years and we want to solve their problems. The Countrywide financial wellness plan is designed to assist people in handling their debt mountain. Continue reading