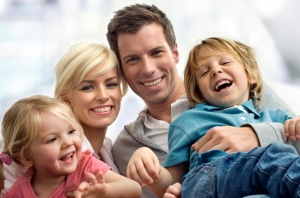 In today's fast-paced and ever-evolving workforce, there is no denying that financial stability is one of the primary goals of any individual. As an employer, one of the best things you can do to support your employees' economic well-being is to establish and implement a comprehensive financial wellness plan. This service help employees achieve financial goals, manage financial resources, and improve financial literacy. They provide essential support that employees appreciate.
Helps Employees Achieve Financial Goals
One of the significant advantages of this benefit is that it helps employees achieve their financial goals. Establishing financial objectives is not easy, and many employees may not even know where to start. By providing them with financial education and advice, employees can discover their goals and create realistic plans for achieving them. A financial wellness plan can provide employees with access to tools and resources to help them manage their finances, such as budgeting tips that help manage spending and savings.
Encourages Healthy Spending Habits
A financial wellness plan can teach employees about money management and encourage healthy spending habits. By promoting financial awareness and education, employees can learn how to create and stick to a budget, save for the future, and tackle debt. Employees also learn how to live within their means and seek financial advice when needed.
Increases Employee Satisfaction
Financial stress can be a significant factor in employee well-being, leading to absenteeism, decreased productivity, and employee turnover. Gaining control over their economic lives can help reduce financial stress and improve employee well-being. This benefit accomplishes that. In doing so, employees become more satisfied with their jobs and more committed to the organization that supports them.
Helps Employees Take Control of Their Financial Affairs
The financial wellness plan will help employees take control of their financial affairs. The program provides financial knowledge, promotes understanding, and allows employees to solve economic issues. Employees who take control of their financial affairs become less stressed, leading to increased productivity and job satisfaction. It also minimizes financial worries, allowing employees to focus on their work, resulting in improved work performance.
Improves Overall Business Performance
Finally, a financial wellness plan can improve overall business performance. These plans are designed to help employees become more financially secure, which can translate to more confident and productive employees. By promoting financial education and literacy, employees will be able to make more informed decisions about their finances. This knowledge can also translate to how they approach their work, leading to more productive and engaged employees, ultimately leading to better business outcomes.
Not all plans are good, and your employees deserve the very best. We think that it is worthwhile to work with Countrywide Pre- Paid Legal Services. We can give your associates the type of quality that they expect from you.
We have a nationwide network of experienced counselors who deal with everyday money matters. Topics such as. college debt, managing medical bills, developing personal budgets, and handling bankruptcy are just some of the common issues you can expect a Countrywide counselor to give the very best advice. Our counselors do not preach sermons or give lectures. Instead, they listen carefully and work with a plan member to resolve any problems. People expect the best from Countrywide and they are not disappointed.
Employees are less stressed when they take control of their financial affairs, and their work performance improves, besides ensuring their overall well-being. By offering a comprehensive benefit, employers can help their employees achieve their financial goals and ultimately improve overall business performance. Overall, a financial wellness plan is a win-win solution for employers and employees.
We hope you are interested in what we have to offer. If you are, please contact us at your convenience to find out why Countrywide is the best vendor to consider when you are looking for high-quality service.