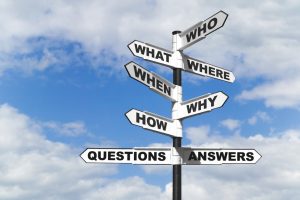 Death is a topic that most people dread to talk about. It is impossible to predict when we will leave this world, but it is always important to be prepared for the inevitable. One of the things we need to do to prepare is to write a will.
A will is a legal document that stipulates how assets will be distributed after someone's death. Many procrastinate in writing their will because they believe they do not have enough assets, are too young, or do not have dependents. Others make a significant mistake that has serious consequences. They try to write their own will, and that can be a disaster. There are reasons why you must not be the author of your last will.
Lack of Legal Knowledge: Writing a will is more complex than penning.
a few paragraphs and gifting your car to your best friend. There are legal requirements that need to be fulfilled, and the document must be written in a specific format. Writing your will without the guidance of an attorney could lead to errors in the document that could render it null and void. Attorneys who are part of a group legal plan know the legal requirements, and they will ensure that your will complies with the law.
Complex Family Dynamics: Most families have complex dynamics that could make it challenging to distribute assets fairly. For example, it can be difficult to distribute assets equitably if you have stepchildren or a blended family. In addition, it is possible to exclude some family members from your will unintentionally. Group legal plans offer assistance in writing a will is one of the pre-paid legal services.
Changing Life Circumstances: Life circumstances can change at any time. You could acquire assets, get married, have children, or get divorced. All these changes must be reflected in your will to ensure that your wishes are up-to-date. Countrywide Pre-Paid Legal Services will remind plan members about updating a will.
Avoiding Probate: Probate is the process through which the court validates a will and ensures that it is followed. If your will is not comprehensive, it could leave room for family members to contest it in court, leading to an extended and expensive probate process. A Countrywide lawyer can help you minimize the risks of probate by ensuring that your will is comprehensive.
Asset Protection: You should plan your estate carefully to ensure your assets are protected. An attorney who is part of our nationwide network can help you set up trusts and other legal mechanisms within a simple will to reduce the tax liability of your estate. In addition, an attorney helps group legal plan members with great advice that can protect the rights of your beneficiaries.
The Countrywide Advantage 
We have considerable experience in helping organizations develop a group legal plan benefit. There is a Countrywide attorney in the community of every Countrywide client. That professional is available for face-to-face conferences, and we allow unlimited telephone calls to the attorney on given matters. We want our benefits to fit the needs of all employees. We asked the management of prospective clients to tell us what pre-paid legal services they want for their benefit. Those selections will be in the final plan document. We provide member services and administration.
Writing a will is an essential part of life planning. A Countrywide attorney can help you avoid costly mistakes and ensure your wishes are followed after death. Simple wills are just one of the group legal plan options we provide for plan members. If you are interested in our other pre-paid legal services options, please feel free to contact us at your convenience. We will gladly answer any questions about our services.