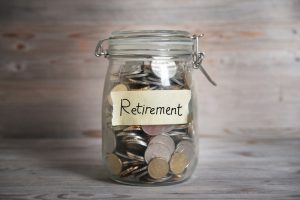 Retirement is a time of relaxation, leisure, and enjoyment, and buying the perfect retirement home is crucial. As an older employee, planning the future to ensure a comfortable, secure, and happy retirement is essential. Therefore, it is necessary to consider buying a retirement home to ensure it meets personal needs, budget, and lifestyle.
Evaluate Needs and Preferences
The first step in buying a retirement home is to evaluate needs and preferences. Factors such as location, accessibility, community, and facilities require consideration. For example, a soon-to-retire person may prefer a home near the beach, a golf course, or a vibrant town with plenty of activities. On the other hand, a quiet community, low maintenance, and accessibility to medical facilities are preferred.
Determine A Budget
A personal budget is another crucial factor to consider when buying a retirement home. An individual needs to consider retirement income, savings, and any debts. The cost of a retirement home can vary significantly depending on the location, size, and facilities. It is a good idea to work with a financial professional to determine a realistic budget and avoid endangering financial wellness.
Research the Market
Once needs, preferences, and budgets are identified, it is time to research the market. Visit open houses, take virtual tours, and ask questions about each property. The community, local amenities, and facilities like gyms, pools, and entertainment centers should be investigated. There is no need to rush anything.
Consider Future Needs
When buying a retirement home, it is important to think about your future needs. Your ability to move around and care for yourself may decrease as you age. Therefore, it's essential to consider factors such as accessibility, safety, and healthcare facilities. For instance, you may prefer a home with a single story, wider doorways, and a walk-in shower. It is also essential to consider a home close to medical facilities and with access to care services.
Negotiate and Close the Deal
After finding the perfect retirement home, negotiating and closing the deal is the next step. Work with a real estate agent and a real estate lawyer to ensure the process goes smoothly. They can help negotiate the price, prepare legal documents, and provide a trouble-free closing process. Be ready to make a reasonable offer and negotiate terms that meet your needs and budget. Don't be afraid to walk away if the deal isn't favorable to you.
There is quite a bit of ground to cover, and the real estate market has changed considerably since an older employee purchased their first house. Countrywide Pre-Paid Legal Services recognizes this and wants to help. We have a comprehensive financial wellness plan that employees can use.
We Work with Experienced Professionals
Countrywide has a nationwide network of financial wellness counselors who deal with everyday issues, including planning for a retirement home. Our counselors can help develop a personal budget and assist a person in determining how to pay for a mortgage. One of our financial wellness services is a self-study program for buying a house. "Make Your Move" is not just for a first-time buyer; It has information that an older person can use. Our other services can help with matters such as managing medical bills.
We work closely with client organizations. Management gets to choose what financial wellness options will be in the employee benefit, and we provide administration and member services. We respond quickly to any problem and resolve issues before they become a crisis. Our member-sensitive services are the kind that employees greatly appreciate.
Buying a retirement home is a significant decision that requires careful planning and research. Financial wellness can be jeopardized if a person is careless. Countrywide assistance helps employees avoid pitfalls. If you are interested in what we offer, please contact us at your convenience. We welcome an opportunity to assist your employees.