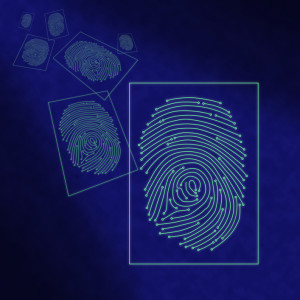 Identity theft and cybercrime are ever-increasing threats in our digital age. The Federal Trade Commission had over one million reports of identity theft in 2022. As an employee benefits broker, it is essential to educate clients on the importance of including a credit monitoring plan in their benefits packages. However, more than credit monitoring is needed to provide complete protection. 
Comprehensive Identity Theft Protection
While credit monitoring services alert consumers when changes are made to their credit report, such as opening new accounts or making significant purchases, they may not always detect criminal activity or other forms of identity theft. On the other hand, criminal records monitoring scans various databases to detect fraudulent activities, such as an offender using the victim's identity. This service provides employees with comprehensive identity theft protection, not just credit protection.
Immediate Detection and Response
Clients must understand the importance of immediate detection and response. The longer it takes for fraudulent activity to be detected, the more damage and chaos it can cause to the victim's life. With criminal records monitoring, red flags can be detected instantly, alerting the employee. This enables quick, proactive measures, such as asset freezes, to prevent further damage.
Access to Corporate Information Can Be Thwarted 
Criminal records monitoring is especially important for companies that handle sensitive information and operate in high-risk industries. Thieves can use stolen employee information to access sensitive information the employer may possess. Data breaches can lead to significant financial losses, litigation, and loss of reputation. In some cases, companies may be legally liable for the damages. By providing criminal records monitoring, companies ensure that their employees' personal information is kept secure and that they are also safe from Internet pilfering expeditions.
Peace of Mind
Identity theft can have a severe and long-lasting impact on an employee's financial health and overall well-being. By including criminal records monitoring in the employee benefit plans, employers can provide their employees with peace of mind knowing that their personal information is being monitored and protected around the clock, 365 days a year. The employer also enjoys less anxiety, knowing that sensitive material is better protected from backdoor intrusions.
It is essential that you provide a client with a comprehensive identity theft and protection plan. The benefit must provide the right kind of security for employees, particularly those who are remote workers. Not all vendors can fill that need. However, Countrywide Pre-Paid Legal Services can.
The Power of Choice
Countrywide believes in choice. Client management knows what coverage best suits the needs of employees, and Countrywide offers a selection of Identity Theft Protection plans: The Diamond ID, Platinum, Premier Plus, and Silver Plus. The benefit can provide extensive service (just right for someone in the IT or Finance industries) or something less all-encompassing that precisely meets the needs of employees. Countrywide will provide administration services and five-star member services. Every plan member is treated with courtesy and respect. A plan member feels safe and secure with the Countrywide protection guarding their identity.
The threat of identity theft is real and ever-increasing. Including criminal records monitoring in employee benefit plans effectively provides protection that is comprehensive, quick, compliant, and comforting to employees. It is imperative for brokers to educate clients on the importance of including this service in their benefits package. It is always better to be proactive rather than reactive regarding identity theft. A Countrywide identity theft and monitoring plan is a sensible precaution. 
If you are interested in this valuable Countrywide benefit, please contact us at your earliest convenience. Countrywide welcomes all opportunities to share information about such important protection and we look forward to hearing from you.