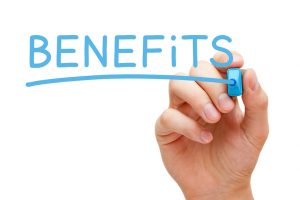 If you are a benefits broker looking to offer added value to your corporate clients, we have the answer for you: financial wellness benefits. These are packages and solutions designed to help individuals manage their finances better and more effectively. Here are five reasons why your employees will love financial wellness benefits.
1. Less Stress
Money is the most significant source of stress for most working Americans. Indeed, according to a survey that Prudential conducted in 2022,  53% of Americans state being stressed about finances,  every day. Offering financial wellness benefits to your clients can significantly reduce employees' stress by empowering them with tools to manage their finances better. That way, they can feel confident about their financial situation, encourage them to care for their mental health, and be more engaged in their work.
2. Better Financial Literacy
Most Americans do not have a basic understanding of finances and financial planning concepts. However, through financial wellness education and resources, employees can learn how to manage their money budget and plan their financial future in a way that works for them. As they become more financially literate, they will have more control over their financial situation and are likely to make better financial decisions.
3. Improved Financial Futures
When your clients' employees control their finances, they can also plan for the future more effectively. For example, retirement planning and savings are areas in which many struggle. Financial wellness benefits that provide resources, tools, and education focused on retirement planning, saving for college, and more can help employees set and achieve financial goals that previously seemed unattainable.
4. Better Retention Rates
Employees with financial wellness programs and benefits are more likely to have job satisfaction and stay with their current employer. A PWC survey recently noted that the majority of employees want help with their personal finances. Such assistance enables employers to experience a greater employee retention rate. By providing financial wellness benefits, your clients will significantly improve employee morale, engagement, and commitment.
5. Increase in Employee Productivity
Stress can lead to distractions, poor concentration, and absenteeism. When employees have financial worries on their minds, they may decrease their productivity levels. However, when they feel in control of their finances through the financial wellness benefits you provide, they can focus more on their work and be more dedicated to their job responsibilities. Promoting financial wellness can help employees feel more financially secure, increase their engagement at work, and boost their productivity levels.
The Countrywide Option
Countrywide Pre-Paid Legal Services has a financial wellness benefit your clients' employees can use and appreciate. A nationwide network of certified counselors is ready to assist every plan member in making sense of their money.
Simple things such as designing a personal budget or more complex issues like buying the first house are ways that a Countrywide counselor helps people. Issues like college debt payments can be very confusing. Countywide makes everything more understandable. Those who are in grave financial difficulty can take advantage of debt counseling and other services intended to help employees keep their heads above water. Countrywide clients will choose what options are in their financial wellness plan. Countrywide manages the administration and the member services.
Financial wellness benefits are not just smart for the employee but can also serve as an excellent added value for your clients. By presenting these five reasons why financial wellness benefits are essential to employees, you can give your clients a powerful reason to reconsider their benefits packages. Providing these benefits ensures that your client's employees can live more satisfying, financially secure lives.
If you want to hear more about the Countrywide financial wellness benefit, please contact us at your convenience. We welcome the chance to talk to you about us.