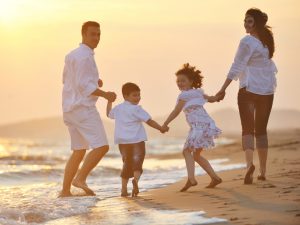 Identity theft has become an increasingly common problem in the digital era, leaving many people vulnerable to criminals who are seeking access to their sensitive information. An HR professional must ensure employees can access the proper benefits to protect themselves and their families. One such benefit is family protection in an identity theft prevention and credit monitoring plan. We will discuss the importance of this benefit plan and why it is crucial for employees and their families.
Protection for Employees and Their Dependents
With family protection in an identity theft prevention and credit monitoring plan, employees and their dependents can all feel secure. While many employers offer individual coverage, this benefit plan can protect the entire family. This ensures peace of mind for employees with children or elderly relatives to care for and must take responsibility for their financial wellness.
Early Detection
Many ID theft cases are often not detected until it is too late, which can have severe implications for a person's credit score, financial history, and overall financial stability. Family protection in identity theft prevention and credit monitoring benefit plans can detect early signs, such as unauthorized inquiries, new accounts, or suspicious credit activity on credit reports. Early detection can help prevent significant damage from occurring.
Comprehensive Protection
Family protection in identity theft prevention and credit monitoring plans offer more than just credit report monitoring. Other protection services may include social security number tracking, credit freezes, fraud alert monitoring, and full restoration service, among other critical benefits that provide comprehensive protection to employees and their families against identity theft, safeguarding their sensitive personal information.
Cost-Effective Benefit Plan
Enrolling in a family protection program is significantly more cost-effective than dealing with the aftermath of identity theft. It is an affordable option for employees, providing comprehensive protection for themselves and their families. Additionally, the cost of this benefit plan is often lower when offered by employers compared to individual plans purchased by the employees.
Countrywide Can Cover the Family
Countrywide Pre-Paid Legal Services has an Identity Theft and Credit Monitoring Plan to provide the cyber-security employees need to feel safe on the Net.
The family protection service covers dependents who are under 24 and live in the same household as the plan member. It includes a $25,000 ID Theft insurance policy and ID restoration services. A dependent can recover from a cyber theft without spending large sums of money. The Countrywide ID Theft and Monitoring Plan has several services. These include application monitoring & alerts, credit score tracker, checking account reporting, and SSN alerts, among other forms of protection.
Whether a person is eligible for a given service depends on the plan the employer chooses. Countrywide has four separate ID Theft and Credit Monitoring options. A client can choose the one that is most affordable and best suits the needs of the workforce. Countrywide will provide benefits administration and member services.
Emotional intelligence is a significant part of our member services. A victim of cyber piracy feels anxious and vulnerable. We do our best to reassure that person that we are here to help, and workable remedies to the problem are employed. Plan members feel better as they watch Countrywide address the situation professionally.
Family protection in identity theft prevention and credit monitoring benefit plans are essential in today's digital world. It provides additional protection to employees and their dependents, detects signs early, offers comprehensive security, and is a cost-effective benefits plan that empowers employees to safeguard their financial stability and information. HR professionals should seriously consider adding this service to the organization's benefit program. Prevention is always better than cure, and Countrywide gives the required protection.
If you have any questions about Countrywide, please contact us at your earliest convenience. We can give the right security that helps the entire family ward off Internet theft.