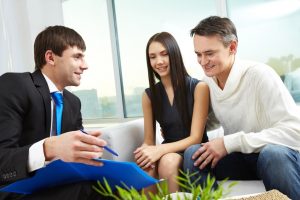 Settling agreements with a handshake alone is not just old school; it is ancient history! This is not your grandfather's society, and everything must be in writing. Contracts, leases, warranties, licenses, and all other types of arrangements are drafted in specific language that can be very confusing to an ordinary person. Group legal plans recognize that the average person is not a legal scholar. It is why document review is such an important pre-paid legal services benefit.
Legal Paper Scares People
We are told all the time how to read the fine print and avoid bad deals. The trouble is that too many people don't understand even the plainest language in a legal document. It happens because the terminology is not in modern language. Instead, phrases used in the past are found in the text and these Latin words are important and have consequences. An individual can easily get trapped into a bad deal or purchase useless services because he or she is unfamiliar with the terminology. It helps to have a lawyer look at the papers. Countrywide Pre-Paid Legal Services includes legal document review among its Group Legal Plan options.
Working with Experienced Professionals
Countrywide has a nationwide network of attorneys to provide the pre-paid legal services. These professionals will review contracts and legal documents up to six pages long. That is enough for most plan members.
Our attorneys know where in a contract a potential problem may be found. They will look at those clauses and point out what the words mean for the group legal plan member. Interestingly, some landlords would use leases that are not updated to comply with statutory changes. These property owners might use leases that are from another state. A Countrywide lawyer will quickly spot the problems and alert a plan member.
It is always a good idea to have an attorney review a document before it is signed. This is especially true when it comes to warranties. Some may require only certain parts or services can be used in repair work. The coverage might not apply to anything else. Sales representatives do not always point out warranty limitations. The Countrywide attorney can check the language and advise a plan member about warranty coverage.
Employers Are Consulted
Countrywide provides pre-paid legal services for all kinds of organizations. The demographics of the workforce can vary from one employer to another. It can mean that some of our benefit options are not important to all employees and, therefore, are not used. We ask the clients to choose the options services for their group legal plan It guarantees the benefit will be used by all of the employees.
Services Enhance Document Review
Countrywide provides secondary services in addition to the main benefit options. These will enhance the quality of our benefits.
People can easily arrange for face-to-face meetings with our attorneys. If plan members have additional questions later, we permit an unlimited number of telephone calls on a given subject to a Countrywide attorney. The attorney can write letters on legal stationery and make telephone calls for the plan member. Such services often lead to the renegotiation of contracts or revisions to text which will benefit the Group Legal Plan member.
Confusion is what causes much of the anxiety about legal documents. What people don't know will cause them to hesitate. It is too bad because a person might be walking away from a good deal because he or she does not understand the language. We can bring clarity to the text. Plan members can enter into contracts and other relationships with greater confidence. Countrywide provides the help employees need to understand legal documents.
If you have any questions about Countrywide, please contact us at your convenience. We want to explain our benefits to you and answer any of your questions. We believe we can provide a substantial service to all your workers.