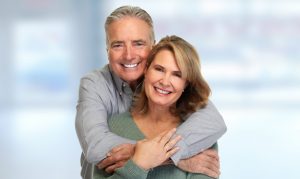 A living will is an excellent thing to have. It will enable a person to indicate what medical procedures are to be used should they become unresponsive due to a medical crisis. The living will mandates when life-sustaining efforts should stop.
The instructions in a living will are helpful. Healthcare providers know what is expected of them because the guidance is clear. However, someone must decide when to implement the living will directions. It is the reason for medical powers of attorney.
The Decision-Maker 
Medical powers of attorney assign decision-making authority to one individual. That person will let doctors know what healthcare is expected and when it has to be delivered. Medical powers of attorney is a legal document. Scribbling instructions on a piece of paper is not sufficient. Group legal plans usually offer drafting services for living wills, and they might also include medical powers of attorney. Countrywide Pre-Paid Legal Services offers living wills and medical powers of attorney to group legal plan members.
Countrywide Gives Important Advice
Countrywide uses experienced lawyers to provide pre-paid legal services to plan members. We have a nationwide network, and there is an attorney practicing in the community of every Countrywide client. In addition, our lawyers are experienced in matters such as medical powers of attorney.
Countrywide legal professionals give solid advice. When it comes to a living will, the best counsel is for a group legal plan member to pick somebody who is trustworthy. Someone who can be at the healthcare facility quickly and give instructions immediately.
A person must be able to have complete confidence in whom they assign medical powers of attorney. The recipient must be able to make decisions without hesitation. Incidentally, the person does not have to be a family member. There are times when it is better to have somebody who is not part of the family to make the life and death decisions.
A Countrywide lawyer will compose the medical powers of attorney that meet the state law requirements and specify what the holder must do. The document is clear, concise, and legally correct. Anyone who uses this pre-paid legal services benefit will be delighted with the final manuscript.
Our Working Relationship with Clients
We certainly appreciate how important it is to have with clients. Countrywide practices a transparency policy, and we are always available to answer important questions. Our relationship with a client starts at the beginning when a group legal plan benefit is drafted.
We discuss all our pre-paid services with prospective clients, and we emphasize our desire to have a benefit that each person in the organization's workforce can use. The decision-makers look at our benefits, and we encourage them to ask questions. Those same managers will determine what benefits will be part of the final group legal plan. We will put them in the plan document, and we will provide streamlined administration and superior member services to the client.
We wish to stress how critical medical powers of attorney are and, when combined with the living will take an enormous burden from the shoulders of a plan member's family. It is not easy to make decisions that affect the life of a loved one. The living will itself makes final decisions much easier and having one person give instructions to healthcare providers is an uncomplicated way to manage a delicate situation. Medical powers of attorney and a living will are services that reduce stress and anxiety. Employees appreciate that quality in a benefit.
We have provided pre-paid legal services benefits to organizations of all sizes for over 30 years. We are one of the best in the industry. Are you interested in what we offer? If so, please feel free to contact us at your earliest convenience, and let's discuss how Countrywide can help your employees.