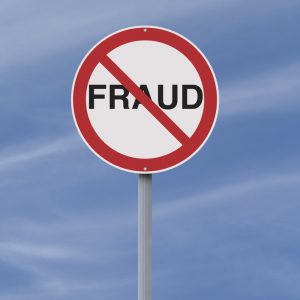 It is not always easy to deal with government agencies. It appears as if a bureau or commission is asking for all your information, including DNA samples. It gets frustrating and you need to be careful. Providing the wrong information can lead to accusations of fraud.
Benefits Require Evidence
Government benefits are more than cash payments. They can include licenses and other documents allowing you to have certain privileges. There are rules and regulations which govern the benefits and you must be able to provide the right information. It is unfortunate, but some people try to cheat, and agencies are on the alert for fraud. It can happen in the crush of supplying information that you give the wrong data, and that leads to trouble. You can be accused of fraud and the penalties are severe. Group legal plans should help people deal with public agencies and situations where suspected deception arise. Countrywide Pre-Paid Legal Services will help plan members as they work with government.
Avoiding Careless Mistakes
Mistakes can happen, but they need to be avoided. Countrywide has a nationwide network of lawyers who can assist in providing the right information. These legal experts can look at applications and advise legal plan members about what is required. The lawyers can caution a person about making the right statements and how to comply with mandated requirements.
It is a smart move to work with an attorney before submitting any material. The lawyer can, as a pre-paid legal services benefit, look at the completed application and the data you are going to submit. Mistakes can be caught immediately, and embarrassing government notices avoided.
Countrywide Provides Service in Dealing with Public Agencies
The Countrywide benefits are provided in several ways. A face-to-face conference with a Countrywide lawyer is easy to arrange, because this person lives in the community. A group legal plan member may ask as many questions as necessary and follow up with an unlimited number of telephone calls in a given situation. It happens that some additional clarity is needed from the government. Our attorney can make telephone calls and write letters on legal stationery to the appropriate government official or public employee.
It helps that the Countrywide group legal plan attorney is familiar with government. He or she must deal with the commissions and agencies on a routine basis and know who the right person is to direct questions or submit information. Deadlines are important, and the Countrywide lawyer can help meet those timetables.
The Client Defines the Benefit
We are not a vendor who offers a boilerplate benefit to anyone. Countrywide has administered group legal plan benefits for over 30 years and we know that organizations are different when it comes to demographics and needs. Our pre-paid legal services offer benefit options from which decision-makers may choose. The client can pick several of our benefits, while ignoring the others. This is not a problem for us. It allows for a benefit that better meets employee needs.
We backup the benefits with superior member services. The Countrywide lawyer knows that our group legal plan members must receive priority treatment. These people must also be given the same kind of service as any other attorney's client. Respect and courtesy are mandatory for Countrywide to work with any lawyer. We also have an administration that moves things along faster. Benefits are not delayed.
Working with government can be painstaking and the chance of fraud occurring is quite real. The penalties for committing such infractions are severe and a person must be careful. Countrywide makes it easier to provide the right information, complete applications properly, submit material on time, and get required government benefits or authorization.
We would welcome the opportunity to answer any questions about the pre-paid legal services we provide. Please feel free to contact us at your earliest convenience. We will gladly take the time to discuss how our benefits offer a real service to employees.