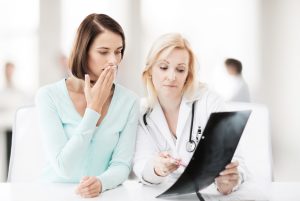 Medical bills can be scary. Necessary treatments and operations can cost thousands of dollars, and although corporate health insurance benefits cover major expenses, an employee must meet a deductible and co-pay. People get nervous when they see the bills, but there are ways to budget them. You can avoid being blindsided by the cost.
Be an Active Participant and Gather Information
Medical care needs to be a team effort. Your doctor will prescribe or suggest specific procedures, but you do not have to accept anything silently. Instead, a discussion of costs needs to be included.
Generic drugs are less expensive than brand names and can be a cost-effective alternative. Physical therapy and exercise might prevent or delay costly knee replacement surgeries. The doctor may know of various programs a person can use for discounts. It helps to get an estimate from the doctor's office of how much a procedure will cost.
An individual can also examine the group health plan to see the coverage for various healthcare procedures. No one should hesitate to negotiate payments with any healthcare provider. It is interesting to see how willing some healthcare facilities are to establish payment plans or alternative means of providing care, such as outpatient surgery. All of this requires that a patient be willing to speak up and seek information. Asking questions is not a crime.
Develop a Budget
As soon as the information has been gathered, it is time to create a budget to meet the costs of the medical bills without jeopardizing financial wellness. The budget should include savings for any significant medical procedure and determine how much can be paid each month to retire the outstanding invoice. Then, that budget should be carefully followed. People need help understanding how to design a budget that realistically matches expenses with income. Sometimes having outside advice will make the process easier.
Countrywide Pre-Paid Legal Services has a financial wellness benefit that provides expert opinions on how to meet medical costs and design a budget to accommodate healthcare expenses.
The Best Are There to Assist 
Countrywide has a nationwide network of certified counselors with considerable experience in helping people resolve financial wellness issues. The counselors deal with pressing issues such as medical debt, financing college loans, and assisting people in constructing usable budgets.
These professionals are also a wealth of information. They can offer suggestions on what to do to budget for medical procedures and how to manage the payments. Medical bills do not need to be all paid upfront; healthcare providers are willing to accept payments, provided they are routinely submitted. The Countrywide counselor can suggest ways to guarantee that the right amount of money gets to the right place.
Budget analysis is one of the financial wellness services Countrywide provides. Our counselors will help any plan member create a workable budget that includes savings for significant expenses such as a hip replacement. This is an excellent service because many people do not understand how to create a workable budget. They can depend on a Countrywide counselor to show them how it is done.
We Always Work with the Client 
We resist the idea of offering any prospective client a boilerplate benefit. Countrywide is flexible enough to design a financial wellness plan unique to the client organization. We want our clients to select the benefit options they want to see in their plans.
Teamwork matters to us. We discuss our financial wellness options with the prospective client's management. We then asked the decision-makers to decide on those benefits that will be part of their organization's plan. The choices are part of the final document, and Countrywide provides fantastic member services and streamlined administration. We promote transparency and work with clients to solve any problems that arise.
Medical bills do not have to be frightening and can be paid without severe financial consequences. We want to help your employees meet those expenses. If you have any questions about Countrywide benefits, please contact us at your earliest convenience. We welcome the opportunity to answer your questions.