Loan Programs Will Forgive Various Amounts of Debt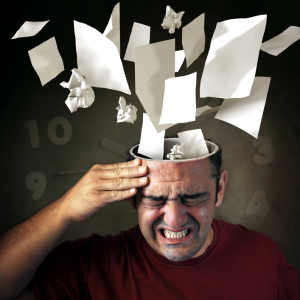 The modern college graduate is faced with a staggering amount of debt. It is not out of the ordinary for a young person to have $50,000 or more in debt obligation which has to be repaid. Many students don't understand that there is a light at the end of the tunnel. You can have some of your debt forgiven, and your financial wellness remain unharmed.
Forgiveness is Possible
Federal loan programs in particular are willing to help a college graduate manage the student debt. The Perkins loan program will permit forgiveness of major portions of a young person's obligation, provided certain conditions have been met. This could include working in specified occupations and a history of consecutive repayments. The forgiveness is also possible based on income. The government recognizes that the financial wellness of students should not be in peril. There are ways in which a sizable obligation can be significantly reduced.
What is really unfortunate is that a number of young people fall into a trap. There are so-called relief companies who will claim they can help you get forgiveness; for a sizable fee, of course. What is outrageous is that forgiveness can be received free of charge. You don't need to pay a third-party large amounts of money to do it for you. Unfortunately, the person in debt does not know very much about the various forgiveness programs. The lack of understanding permits an unethical company to take advantage of the situation. It helps if there's a financial wellness program at the place of work. Countrywide Pre-Paid Legal Services offers such benefit plans for organizations.
Needed Expertise
We have financial counselors who understand student debt. They are more than willing to sit down with a plan member and discuss how to best approach forgiveness options. A means of successfully applying for debt forgiveness is developed, and the graduate is pointed in the right direction.
The important thing is that outrageous fees charged by other companies are not part of the service. Countrywide makes everything very reasonable, and our counselors are experts. They also are held to very high standards of ethical behavior. We expect that anyone who will be advising a financial wellness plan member will be looking out for the welfare of that person. In addition, Countrywide insists that good people skills be a part of the package. No one is lectured to, or made to feel irresponsible because of student debt. Our desire is to help solve the problem.
We would also like to point out that help with student debt is just one of the options we have. A comprehensive Countrywide plan has several financial assistance benefits. We can help with daily budget planning, credit card relief, and other very important matters of financial wellness. All of these are part of one premium paid. An employer has the right to determine what is going to be part of their organizations plan. We will include whatever is requested, and our administration is intended to make getting services as easy as possible. Countrywide has the mission of being a friend in need to anyone who feels crushed by owing money.
The weight of student loan obligations way heavy on any young employee. Worry over finances creates an amount of stress that can be very distracting. A Boston employer that has a financial wellness program, which includes help with student debt, is showing a great deal of concern for staff. We can explain how our program works as well as discuss the other options that could be part of the benefit. Human resources directors and decision-makers are encouraged to give us a call to find out what our program is all about.