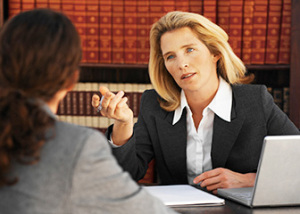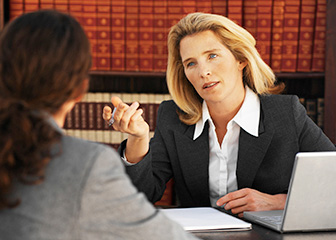 The quarantines imposed because of the pandemic create enormous stress in domestic affairs. People are living closer together, with little opportunity to socialize, and tempers flare. We must point out that coronavirus is not the primary cause of the divorce. However, a relationship that was already on the rocks before quarantines might now be damaged beyond repair. 
Divorce might be the only way to resolve matters, but coronavirus makes legal procedures challenging. Employers do not have to sit on the sidelines as their employees struggle with these issues. Offering the right employee benefits helps make an already tense situation easier to experience.
Routine Is Disrupted
The court is not in session because of quarantines. A divorce trial is going to wait until after lockdown orders have been lifted. Nevertheless, a person can still go through the filings, but it will take a little creative thinking. Group legal plans always help from attorneys. Countrywide Pre-Paid Legal Services can provide the type of help a person can use in a messy situation.
Countrywide has a group legal plan benefit a plan member can use to get help with everyday legal challenges. We rely on a nationwide network of experienced attorneys to offer advice and assistance. A Countrywide lawyer is practicing in the same community that a client organization does business. 
While face-to-face meetings are awkward in these days of lockdown, our lawyers can use other means to communicate with plan members. This can include telephone calls, emails, text messages, Skype, and Zoom among other communication options. Our lawyers are familiar with divorce proceedings and family law.
Going around the Barriers
The court is not in session, but filings can be done electronically. A group legal plan member can start the process using the help of a Countrywide lawyer. If two people reach an agreement regarding divorce, many courts will accept agreed orders. The Countrywide attorney can help.
We allow our attorneys to write letters and make telephone calls on behalf of a plan member. The Countrywide lawyer can enter the conversation with the other party and help negotiate acceptable agreed order.
Family law issues will include custody, the payment of child support, and premarital agreements. The Countrywide attorney offers the advice a person needs to handle these issues while there is a lockdown. Our lawyers use technology such as remote online notarization (RON) to overcome barriers caused by quarantine. We admit that matters are not easy at this time, but our pre-paid legal services can make a positive difference.
The Employer Makes Decisions
A group legal plan is an opportunity for an employer to help the workforce. Countrywide has several options and any of them can be incorporated into the plan document. We ask our clients to tell us what services should be in the plan. We will include those in the final papers, and we offer a streamlined administration that guarantees assistance comes quickly and efficiently.
An organization will reap substantial benefits from a group legal plan. Employees may face everyday legal problems sometimes and do not know how to address them. By allowing access to an experienced lawyer an employer makes life a lot easier for the workforce. Those hard-working employees appreciate this type of consideration. They show their gratitude by working that much harder and staying longer with the organization.
Divorce and family law are sensitive subjects. No one likes to talk about them openly and often feel embarrassed. Our attorneys are selected for emotional intelligence, as well as knowledge of the law. These professionals will listen patiently to whatever a group legal plan member says and act on the facts. We do not waste time preaching sermons. Countrywide takes pride in being a problem solver.
If you have any questions about Countrywide, please feel free to contact us at your convenience. We can help your employees during these difficult times and provide solutions to everyday legal problems they may encounter. We welcome the opportunity to answer any questions.