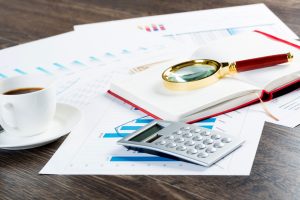 A personal asset inventory is a list of an individual's financial assets. It can include savings accounts, investments, real estate, collectibles, and vehicles. The purpose is to get a clear picture of an individual's financial situation. The information can be helpful when a person applies for a loan or tries to reach financial goals, such as a down payment for a house.
It is easier to make informed decisions about financial matters by knowing what assets are available. Additionally, a personal asset inventory promotes financial wellness by offering a clear view of an individual's financial picture.
Compiling a personal asset inventory starts by making a list of all physical and financial assets. Each asset has an estimate of its value attached to it. When the inventory is complete, a person can use it to assess their financial wellness and make necessary changes. You can think of an asset inventory as a means of improving long-term financial security.
What Can Be Done with the Information
Nearly 60% of Americans do not know their net financial worth. As a result of such ignorance, it makes it difficult to make good decisions that affect financial wellness.
Decisions and planning are the fundamental reasons for having an asset inventory. It is a chore that everyone needs to do at least once or twice in their life. The problem is that many people need help figuring out what to do and could use some help. Countrywide Pre-Paid Legal Services offers the kind of assistance that makes the project more manageable.
We Use Experienced Professionals 
Certified financial counselors provide assistance. They are veterans of everyday finances and advise people on common financial problems. Personal asset inventories are one of their expertise areas.
We have a counselor in every community where there is a Countrywide client. Our counselors will meet with plan members and go over financial matters. The Countrywide counselor will guide a person through creating a personal asset inventory and help plan members place realistic values on the items. 
The counselors will do even more. For example, using inventory information, they can assist a person in developing a workable personal budget. The counselors can also help in other areas where financial wellness is a priority.
Our Clients Are Part of the Decisions 
Countrywide has other benefit options, including help with college debt and managing medical bills. We want to provide a financial wellness program for a client that meets the needs of all employees. We have helped many people over the years, but we do not fully understand the demographics of each client's workforce. Consequently, we seek some help.
We will discuss with the decision-makers of prospective clients all our financial wellness benefits. We answer all questions thoroughly and give insights into the value of each option. Once we have explained our benefits, Countrywide stands back and lets the management decide what options will benefit the organization. Those choices will be part of the final plan document. Countrywide will provide member services and streamlined administration.
It is not easy for anyone to discuss finances, and many people need to be more comfortable about money matters. Our counselors do not lecture or preach sermons; they look for solutions. Countrywide counselors have excellent listening skills and considerable empathy for people. A client can expect their employees will be treated like adults and with significant courtesy.
A personal asset inventory is a primary step in helping a person to get control of their finances and safeguard their finances. Creating the inventory might seem challenging, but we are here to help. If you would like to know more about what we can do for your employees, please contact us at your earliest convenience. We are committed to helping plan members manage their financial future and better control their money.