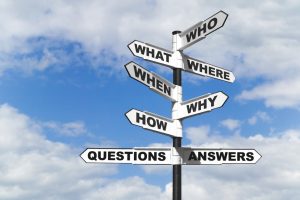 Taxpayers have a right to service and public agencies must provide it. Problems will surface in the administrative details. Forms, applications, proof of evidence and bureaucratic restrictions can all frustrate a person's effort to get help. Group legal plans ought to provide help with government agencies. Countrywide Pre-Paid Legal Services has this benefit option.
Help with Local Public Agencies
People ordinarily will not deal with federal agencies; local government is the main contact. The public employees working at the commissions or agencies follow strict rules. All paperwork must be correct and complete.
Deadlines may be part of the administrative work. An incomplete form or lack of the required information will invalidate an application, causing the individual to miss a deadline. Most citizens don't know all the requirements to get service and they become frustrated. Countrywide Pre-Paid Legal Services has a national network of attorneys. These legal experts practice locally and contacting one is easy for a plan member.
The Best Coach
Countrywide lawyers are familiar with the local bureaucracies. They work with public agencies all the time and understand all the rules. Our attorneys will coach a group legal plan member on how to handle the application process. The lawyer will review the paperwork for accuracy and remind the plan member of any deadline. Our attorney will make the path to service provision very smooth.
We Provide Other Assistance
Countrywide offers several pre-paid legal services to group legal plan members that facilitate the process. In addition to face-to-face meetings, a plan member may call the attorney an unlimited number of times on a given subject. The lawyer can also write and make telephone calls on behalf of the client, making sure that all the necessary information is gathered.
These services make it easier for a group legal plan member to get required help. Stress and all frustration will be reduced because of professional assistance. Best of all, these services an individual needs become available without a fuss. People get what they want or need with no problem.
Employers and the Plan Document
We provide an opportunity for employers. Our pre-paid legal services assist with common legal problems employees may face. Countrywide takes a burden off a hard-working employee with the best legal advice. Whether it is assistance with public agencies or drafting a simple will, the plan members appreciate the benefit their employer offers.
Employers like the idea of being able to choose the benefit options. Countrywide has worked with all kinds of organizations for more than 30 years. We understand that the best benefit plan is one which has client input. Decision-makers choose what their employees will get.
We back up the selections with superior member service. Countrywide lawyers are known for high levels of empathy and respect. They make any group legal plan member feel confident and respected. We trim our administration so that required assistance is received almost immediately. A Countrywide plan member has priority status. Our lawyers will make certain that nobody waits.
Working with public agencies does not need to be frustrating. People do need some idea of what to do to keep the process moving. Countrywide lawyers give the kind of pre-paid legal services advice and guidance necessary to get help. Our people have a reputation of dealing with local governments, and our attorneys can expedite everything.
Those who need help with public services should get it as quickly as possible. Countrywide works to be certain that happens. Our clients and their employees appreciate all the work that we do on their behalf and we are glad to be of service. If you have any questions about Countrywide and its benefits, please feel free to contact us at your earliest convenience.