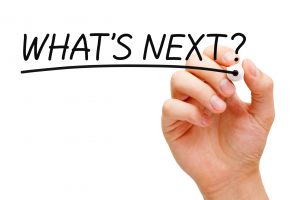 We all were required to adjust during the pandemic. Furloughs and cuts in hours were all part of the sacrifices employees accepted, but there were still financial problems. Stimulus checks certainly helped but people still struggled.
The working world is now coming out of the COVID-19 restrictions. It is great to get back to work but many people are carrying some money burdens. Young employees must deal with college debt obligations and perhaps face decades of paying off the balances. Older employees might have medical bills that require payment, and these will cut drastically into disposable income. Finally, dreams of making major purchases such as buying the first house, are being put on indefinite hold. All of this is depressing and makes the future look bleak. Fortunately, Countrywide Pre-Paid Legal Services has a financial wellness benefit that encourages plan members to have hope.
The Counselors are the Best!
We have a nationwide network of certified counselors whose mission is relieving worried minds. Their advice and guidance will reduce a huge problem to something more manageable.
A person knows there the money comes from but not always where it is going. A Countrywide counselor performs a budget analysis to investigate spending habits. Anywhere there is an opportunity to shift dollars is examined and recommendations are made. Many people finally have a workable budget thanks to a counselor's intervention.
Middle-aged employees fret about paying medical deductibles and co-payments Negotiations with health care providers often makes things easier. A Countrywide counselor shows a financial wellness plan member how to approach the hospital and how to create an affordable payment plan. There are other age-related issues which a Countrywide professional gives sound advice and share workable ideas.
The Dream is Not Impossible
COVID-19 caused some folks to feel that certain purchases, while nice dreams, would be out of reach. Buying the first house, something people long to do would be out of the question. Countrywide has the answer a plan member wants to hear.
Our self-study program "Make Your Move," teaches a plan member to successfully afford and purchase a home. The facts about real estate buying are explained in addition to the roles various actors will play. Everyone who successfully takes this course feel a surge of excitement and optimism.
Financial wellness plan members could be stopped from buying a something special because they are strapped for cash. Countrywide provides the counselors with a special money finding tool. Counselors can do an asset inventory for the plan. An accounting of easily sellable items such as stocks, bonds, and collectibles will furnish the funds required to buy that dreamed for commodity.
Clients Hold Decision Making Powers
Countrywide wants all a client's employees to take advantage of every financial wellness benefit in the plan. It requires knowing what the employees want or need and we do not know that. We ask the employer to provide the necessary information about employee preferences.
Countrywide explains all the financial wellness benefit options to a prospective client and answers every question. The decision makers then tell us what services they want. We include those selections in the final plan document. We rely on our streamlined administration and superior member services to implement the benefit.
Emotional Intelligence is Part of the Deal
Our counselors are people professionals. Each counselor has excellent listening skills and are sympathetic to a plan member's needs. Countrywide clients can expect their employees will be treated with respect and courtesy. Problems will be solved quickly and effectively.
If you have any questions about us, please contact us at your earliest convenience. We welcome the chance to share with you all information about the Countrywide financial wellness plan and respond to your inquiries. Hope is a great morale booster. The optimism we instill in plan members gives them an additional reason to appreciate their employer and its commitment to helping employees.