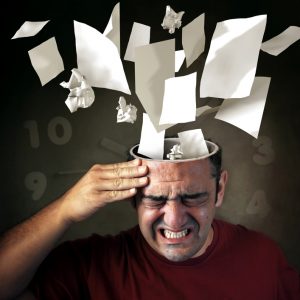 Foreign-born employees are hard workers. They know the opportunity America presents and they want to make the most of it. Coming to a new country does have challenges for them and group legal plans should be able to respond.
The Will Must Be Correct
Immigrants are from foreign countries that have unique judicial codes. It might be the Napoleonic Code, Sharia law, or some other form of jurisprudence. A last will must reflect American law. An inadequate will, or no will at all, guarantees the survivors' benefits will be tied up in probate court.
A simple will can prevent serious problems. This document is just a few pages but spells out how the estate will be divided. Drafting a will is something any group legal plan ought to be able to do. Countrywide Pre-Paid Legal Services offers this plan benefit.
Understanding the Law
We use a nationwide network of lawyers to give needed help. They are professionals who understand probate law backward and forward. It will guide any plan member through the will drafting process. Working with a foreign employee is not simple. This person is not familiar with American law and is understandably confused. Helping them requires a lot of patience.
Countrywide lawyers are aware of the difficulties. They're willing to take the extra time to help a person learn. All questions are taken seriously and answered completely in a face-to-face meeting. Additional questions that come up later are no problem, because Countrywide permits a group legal plan member to make an unlimited number of telephone calls to the attorney on a given topic. Answers are quickly delivered.
Additional Pre-Paid Legal Services
Living wills and medical powers of attorney can also impact an estate. Countrywide allows its attorneys also to draft these documents. A foreign employee might not understand various legal documents. We will allow our lawyers to review legal documents up to six pages long. There are other pre-paid legal services we can offer in a group legal plan. Clients only need to tell us what they want.
Choice Matters
Client organizations know what their employees need. Employers want to be sure the benefits are used and allowing decision-makers to select the services is the best way to assure that happens. Countrywide will explain all our services and point out the benefits. Nevertheless, at the close of the day it is what a client wants in the group legal plan that counts.
Countrywide provides some of the best member services in the industry. We already mentioned the personal skills of a Countrywide attorney. It is more than just marketing talk. We screen candidates based on legal experience and knowledge. We also check to see if they have the people skills necessary to be of service to our clients. Countrywide attorneys do not preach a sermon to anyone. They provide service to those who request it.
We support the individual service with excellent administration. We streamline our process so that people get what they need as soon as possible. Countrywide is proud of the reputation it has within the industry for efficiency. The employees of our clients get what they need as fast as possible.
The assimilation to any new country is not easy. There are customs and ways of doing things that can be strange to any foreigner. Countrywide wants to make the assimilation process that much easier with the pre-paid legal services we provide. What appears to be very strange legal documents become clearer as the lawyer explains the nuances. Employees are able to get clarity and help with all the papers. It is Countrywide's commitment to help all employees regardless of national origin.
If you have questions about our services, we encourage you to contact us. We want to be able to explain what we can do for your employees and how Countrywide can make their life much easier.