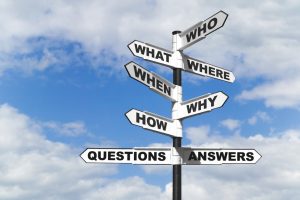 The government can be an excellent resource for young employees. There are many programs and benefits available to help someone get ahead. But how do you know what you need? And how do you go about getting it? Here is a guide to help you get the government help you need.
Know what you need. The first step is to know what you need. The government offers many programs and benefits, so you want to ensure you get the right one for your needs. You can research online or talk to a government representative to find out what is available.
An excellent place to start your research is www.govinfo.gov. This website has a searchable database of all the publications from the federal government. You can also find contact information for your elected officials here. Another great resource is www.usa.gov, which has information on everything from benefits and grants to job openings in the federal government.
Gather the required documents. Once you know what you need, gather the necessary documents. This may include documents such as your birth certificate, social security card, and tax returns. The government website will have a list of required documents.
Apply for the benefits or program. Once you have all the required documents, you can apply for the benefits and programs online or in person. Make sure to follow the instructions carefully, so your application is processed correctly.
Wait for approval. After you have submitted your application, all you can do is wait for the approval. The government will contact you if they need more information or if your application has been approved.
Using Expert Assistance
A person can use the advice of an experienced professional in dealing with the government. Not all group legal plans offer help with government programs, but Countrywide pre-paid legal service does. We include such support in our legal plan options.
Our nationwide network of attorneys is there to help. There is one Countrywide attorney practicing in the community of every one of our group legal plan clients. That legal professional gives pre-paid legal services which are intended to help folks with everyday situations.
The Countrywide attorney will walk a person through the steps of getting the type of government help required. A group legal plan member is informed about necessary support documentation and the importance of meeting deadlines. The coaching provided is some of the best pre-paid legal services anyone can expect. Our attorneys use patients and excellent listening skills to add exceptional quality.
A Little Extra
Sometimes follow-up is needed when dealing with a bureaucrat. Countrywide allows attorneys to help group legal plan members do that. For example, an attorney is permitted to write letters on legal stationery or make telephone calls as a pre-paid legal service. Countrywide empowers its lawyers to go the extra mile for a group legal plan participant.
We work with a client to develop the benefit. Countrywide explains all its options, and prospective clients choose the pre-paid legal services they want in the program. Countrywide includes those choices in the final plan document and provides the member services and the administration.
The government can be a great resource for young employees, but it can be challenging to know where to start or what is needed. Countrywide is ready to assist. We are able to guide people through the bureaucratic maze and get the help they need from the government. If you want to know more about our benefit, please do not hesitate to contact us at your earliest convenience. Our pre-paid legal services will make life a lot easier for your employees.