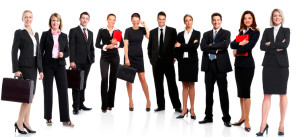 As an employee benefits broker, it is essential to continuously seek innovative ways to distinguish your services and attract new clients. One powerful approach to achieving this differentiation is by offering pre-paid legal services as an exceptional employee benefit, which can contribute to creating a comprehensive and highly appealing benefits program for your clients.
Benefits of Offering Pre-Paid Legal Services
Pre-paid legal services provide employees and their families with security and peace of mind. This benefit allows them to access legal services promptly and cost-effectively, surpassing the limitations of traditional legal assistance. A pre-paid legal plan often includes legal consultations, assistance with warranties, and drafting wills and trusts.
Moreover, offering pre-paid legal services can serve as a remarkable recruitment and retention tool for employers. By integrating this benefit into their overall benefits package, employers differentiate themselves from their competitors, elevate overall employee satisfaction, and enhance their ability to retain top talent. These advantages place your clients at a distinct advantage in the competitive landscape.
Best of all, this is something employees use! Research shows that 87% of employees use pre-paid legal services offered by their employer more than once a year. This benefit is more than an employee appreciation program.
How Offering Pre-Paid Legal Services Differentiates Your Brokerage
By providing unique employee benefits like pre-paid legal services, your brokerage sets itself apart from competitors. It demonstrates your commitment to innovation and staying abreast of the latest trends in employee benefits. Additionally, it signifies your dedication to the well-being of your clients' employees beyond conventional healthcare benefits.
This additional value proposition becomes a magnet for attracting and retaining clients by offering them a competitive edge in the recruitment and retention of employees. By delivering a comprehensive range of benefits that extend beyond healthcare, your brokerage can position itself as a one-stop shop for your clients' diverse employee benefit requirements.
Considerations When Selecting a Vendor
Services offered and customer service: Ensure the vendor offers a wide range of services and maintains high-quality customer support.
Track record: Evaluate their experience working with similar companies and industries.
Cost and flexibility: Compare pricing structures, hidden costs, and seek vendors with flexible payment options.
Rest Assured with Countrywide
Countrywide Pre-Paid Legal Services is an industry leader with over 30 years of experience. Their comprehensive pre-paid legal plans include will drafting, consolations per legal matter, legal document review, and more. Countrywide focuses on emotional intelligence and provides exceptional customer service.
By offering pre-paid legal services, you can differentiate your brokerage, attract new clients, and demonstrate your commitment to employees' well-being. Communication and education are key to maximizing this benefit. Please contact us to learn more about how group legal plans can enhance your brokerage's value and support your clients effectively.