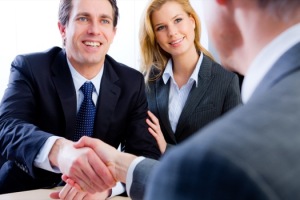 Legal issues are a part of everyday reality. When an employee is facing a legal problem, it can be stressful and burdensome for both the worker and the company. In response to these difficulties, organizations can provide legal referral services to employees, which can go a long way in reducing distress, minimizing absenteeism, and improving productivity. Here are four reasons why an employer should consider incorporating pre-paid legal services or group legal plans into your organization's benefits package.
Cost-effective: Legal referral services are cost-effective. It can help an employee avoid costly legal fees and retain more of their income while preserving their legal rights. Encouraging the employees to take advantage of such pre-paid legal services can reduce their litigation costs and permit complex legal issues to be resolved by a competent professional
Reduces Absenteeism: An employee who is in the middle of a legal dispute may need to take time off from work to attend legal appointments and court hearings. It can result in reduced productivity and increased absenteeism. Legal referral services can help solve many legal problems outside of the courtroom because the issue can be negotiated. This saves the employee time, money, and mental stress, thus allowing them to focus on work, which benefits the organization.
Improves Employee Morale: Respectful treatment of employees can go a long way in improving employee morale. Legal referral services in a group legal plan communicate that an organization cares about its employees and wants to provide opportunities for them to protect their legal rights. When employees receive the assistance and protection they need, they feel valued and appreciated, thereby improving their morale.
Handling Special Problems: The law has many branches including divorce, adoption, real estate, and immigration among other unique practices. A group legal plan that will provide a referral to a plan member will enable that person to manage situations that require an in-depth understanding of a special type of law. Countrywide Pre-Paid Legal Services provides a variety of legal benefits, including referrals.
Going Outside For Help
Countrywide has a nationwide network of attorneys who give exemplary assistance to group legal plan members. We know there are occasions where specific legal knowledge is important. We have referral services to fill the need.
Our referrals are experts in their given legal fields. They can assist a person with complex problems and do so at a reasonable cost. We say this because our referrals will provide discounts to Countrywide group legal plan members. Participating attorneys give a 25% discount on hourly and scheduled rates and contingency fee cases receive a 10% discount.
No plan member needs to worry about hidden costs, fees, or charges. Countrywide has a detailed fee schedule for every participating attorney and there are no surprises. Plan members get the extra services they require at highly reasonable prices.
Empathy is a primary benefit of Countrywide. We insist that referrals have the same level of emotional intelligence. Moreover, our plan members are to be treated as if they were long-term clients. Countrywide insists on nothing less than that.
Pre-paid legal services and group legal plans offer numerous advantages for both the employer and employee, making them an excellent benefit option. Legal referrals provide employees with effective legal assistance and promote the well-being of the organization's members. With lower costs, reduced absenteeism, and an increase in morale and efficiency, incorporating legal referral services into the organization's benefits package is an excellent way for management to demonstrate that a company cares about its employees. Countrywide has a comprehensive package of benefit options that include referral services and other options.
Would you like to know more about all our services? Please contact us at your convenience. You will be pleasantly surprised at what we can do for your workforce.