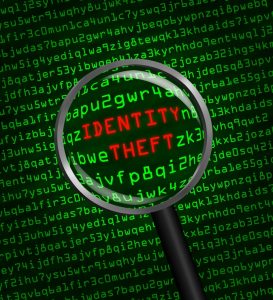 If hacking were a company, it would be a high-level Fortune 500 corporation. Cyber theft is a multi-billion-dollar industry with international reach. Finance, retail, and hospitality were once the primary hunting ground for hackers. Social media has now becoming increasingly more vulnerable.
The Leaks Are Damaging
Security walls are built to shelter data, but social media has leaking issues. Giants such as Google are now forced to admit that large quantities of personal information were exposed to theft. Corporate apologies are nice, but they don't do a lot to minimize the danger.
Hackers will do more than open a bogus credit card account. These felons will sell bundles of data to criminal groups who will invade bank accounts and personal privacy. Group legal plan vendors can offer separate services to help people protect themselves from the consequences of a privacy raid. Countrywide Pre-Paid Legal Services can furnish a group identity theft and credit monitoring plan benefit in addition to a group legal plan.
Quick Response Will Help
The real damage of data theft goes unnoticed in the beginning. Victims might not realize their credit card accounts have been invaded. The Countrywide Pre-Paid Legal Services  identity theft and credit monitoring protection helps an employee defend against attacks on personal privacy.
We Work with the Best Credit Bureaus
The sooner the warning is received, the faster a victim can respond. It is critical because restoring fiscal sanity may take some time. We work with the three largest credit bureaus in the country. These agencies will sound the alarm if there is sudden activity in a person's credit records. It means that an individual can begin the process of correcting the problems. We are there to help.
There can be a very lengthy process including notarizing papers and filing reports. It depends on which of our plans a client chooses, but it is possible to help with filing the applications and getting customer service to answer numerous questions.
Countrywide has recently expanded our identity theft and credit monitoring plans to allow for greater personal choice. We have four selections: Diamond ID Plan, Platinum Plus ID Plan, Premier Plus ID Plan and the Silver Plus ID Plan. Our selections permit clients to choose which form of protection best suits their groups' needs. All of our identity theft and credit monitoring plans include the following:
*Dark Web and Internet Monitoring
*ID Theft Fraud Restoration Services
*Check Account Reporting
*Synthetic ID Theft Monitoring
*SSN Alerts
*Filesharing Monitoring and Alerts
*Opt out(Junk Mail/Do Not Call List)
*Discounted Additional Reports and Scores
*ID Theft Insurance ($1,000,000).
All these benefits are in response to recent developments in hacking and cybercrime. We wish to point out the ID theft insurance. Trying to restore lost credit integrity is expensive. There are legal fees involved for various filings and a person may need to take time off from work to fix things. ID theft insurance will cover expenses including lost wages of up to $1500 week for five weeks. This is the kind of help that a theft victim will appreciate.
Hacking is now a part of modern life and security will continue to worry people. The breaches of social media only make things that much worse. We believe in doing more than offering group legal plan benefits. Our identity theft and credit monitoring plans provide the kind of benefits that help hard-working people feel more secure in a world of growing uncertainty.
Countrywide Pre-Paid Legal Services will give the assistance a person wants to have. Countrywide support allows for quick response to a serious issue and gives a plan member the means to reach successful resolution. We always welcome questions about our group legal plan benefit and we feel the same way about the identity theft and credit monitoring protection. Please feel free to contact Countryside Pre-Paid Legal Services at your convenience and ask, just as with our group legal plans, ask many questions as you wish about what we can do.