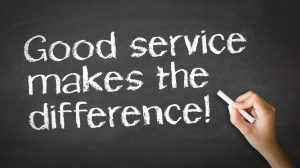 Legal issues can create anxiety and some cases produce real fear. An ordinary person does not deal with the law as an everyday occasion. When a problem surfaces, that same person may not understand what to do and needs help. Group legal plans offer a lot of services, but the quality of those benefits depends on the communication the plan allows.
An individual needs help with his or her unique problem. Q&A pages on a website will offer advice on everyday issues but that is not enough. Some vendors will have private chat rooms where a person can explain the difficulties. That sounds nice, but once again, it doesn't provide high quality. People want to be able to speak directly with an attorney with the assurance that all conversation is confidential.
Countrywide Pre-Paid Legal Services knows about the importance of a conversation and we give priority to communication between a Group Legal Plan member and a Countrywide attorney.
Talk with Me
Countrywide provides pre-paid legal services through a nationwide network of attorneys. These people are experts in many areas of the law, but we want more than just proficiency for our Plan members. Indeed, a Plan member should be able to speak directly with a Countrywide attorney. We help make that happen.
Our attorneys practice in communities where Countrywide client organizations do business. A Group Legal Plan benefit is the priority a network attorney gives a Countrywide Plan member. It is easy to schedule a face-to-face conference with the attorney. A Plan member can freely discuss his or her service needs freely, knowing that everything is kept in confidence.
A relaxed individual talks freely and asks questions. The Countrywide lawyer responds with accurate information and sound advice. The Plan member may remember after the meeting; some questions were not asked. Countrywide permits a Plan member to contact the lawyer and ask more questions about a given topic. This is a type of pre-paid legal services that encourage a working relationship.
Speak for Me
A consumer protection issue generates stress. A group legal plan member might not want to speak to the other party. Countrywide has that covered.
Our lawyers are authorized to make telephone calls for the Plan member. Correspondence on letterhead stationery is also allowed. Communication helps bring resolution to many issues. It is especially true in warranty disputes because the other side knows an attorney is now involved.
Reassure Me
Anyone can get nervous about writing a simple will for appointing someone to have medical powers of attorney. A quiet, reassuring voice can put fears to rest.
Countrywide wants its attorneys to have the human touch. Emotional intelligence is a quality the Countrywide legal professional must have. Our plan members need good advice and understanding; they don't need legal lectures. We will screen candidates for legal expertise and empathy, as well. Those who have both can work for Countrywide and those who don't, won't.
Clients Play a Role
Our pre-paid legal services address common issues that ordinary people must deal with. We hope all a client's employees will use our benefits. We don't know all the needs of the workforce, so we ask the employers to make choices. Decision-makers will craft their own Legal Plan. We provide administration and world-class member services.
Communication skills are still necessary, even though technology is becoming more prevalent. People want to talk with an attorney and not in a chat room, either. The face-to-face meetings and the people skills of the attorney are essential. We are proud of the fact that our legal professionals have a reputation for being understanding and respectful. If you want to know more about our Group Legal Plan benefits, please feel free to contact us at your convenience. We want to be able to answer any of your questions.