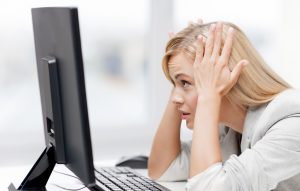 We have some very sad news. In the next week or so, thousands of American consumers will open their credit card balance mail and discover they have been the victim of ID theft. Cyber thieves have broken into their credit card information, stolen their identification, and used it to charge various products and services. This nasty little crime leaves the victim thousands of dollars in new debt. Unfortunately, there is nothing new about this. The Federal Trade Commission has reported that millions of consumers have been the victims of this fraud.
A Modern Crime
ID theft has exploded since the Internet became a popular place for shopping. Hackers break through security walls and steal personal information such as Social Security numbers and banking details. The theft allows them access to financial accounts that these felons gleefully plunder. ID theft involves phishing expeditions, bogus emails, and even robbing a person's mailbox.
The victims are often traumatized by the attack and feel defenseless. ID theft forces them through a painful process of restoring credit integrity and preventing their bank accounts from being further looted. In addition, personal drama can affect a person's productivity at work since a victim has to take time off to gather information, and the stress clouds their mind. Group legal plans do not always have benefits to help a victim of ID theft. Countrywide Pre-Paid Legal Services, however, can be of service. We have ID theft prevention benefits as well as our group legal plan services.
Helping on the Road to Recovery
Countrywide's many years of experience offering pre-paid legal services helps us appreciate the importance of direct help. Furthermore, we know that one size does not fit all and that a vendor must provide several options. Therefore, our comprehensive identity theft and credit monitoring plan offers several protector plans.
Each gives the individual attention, a feature of our group legal plan benefit. It depends on the selected plan, but we include credit bureau reports, identity monitoring and alerts, the dark web and Internet monitoring, ID theft restoration services, and an ID theft prevention kit.
One feature recognizes the cost of restoring ID integrity. We have a one-million-dollar identity theft insurance policy to assist a plan member with the costs of restoring identity. Filing fees, court costs, and loss of income caused by taking off work are some of the expenses met by this coverage
Working with Our Clients 
Countrywide wants its client organizations to have the prevention benefits their employees need. For example, anyone working in the computer information industry may be more vulnerable to ID theft than another business establishment. We promote choice with our group legal plan benefit and would do the same with our identity theft prevention.
Each of our protector plans is explained to a prospective client. We never push one of our pre-paid legal services over the others, and we do the same with these protector plans. The client selects the one best suited for the employees. That selection will be part of the final plan document. As with our group legal plan benefit, countrywide provides administration and member services.
ID theft is a serious crime, and Countrywide knows it impacts the victim's emotions. We have always promoted emotional intelligence in giving pre-paid legal services, and we will do the same with ID theft prevention. Every plan member is treated with extra courtesy. We listen to their worries and frustrations and help them recover what was lost. In addition, these services allow a person to monitor their credit security better. It is essential to know as soon as possible when a theft occurs. Our protector plans provide that information.
Employees appreciate this kind of protection offered by their employers. If you want to know more about how we help with ID theft prevention or some information about our services, we encourage you to contact us at your convenience. We want to help your employees protect themselves.