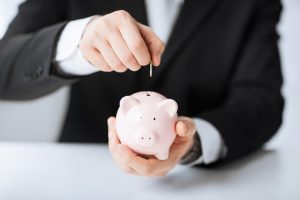 We understand how organizations do not want boutique employee benefits. These are trendy and flashy, and their ability to attract and retain good employees is questionable. Countrywide Pre-Paid Legal Services has been offering employee benefits for more than 30 years. We know how important it is to offer benefits people need and will use. Our financial wellness program is a benefit employees will appreciate.
Recent college graduates have a student loan repayment hovering over them like a dark cloud. They're not looking for a handout but some advice. Countrywide has a nationwide network of certified counselors who will assist in problem-solving. They can show young plan members how to manage the debt and still have cash for other things. Older employees are grateful for medical insurance coverage. Unfortunately, the deductible requirement can leave a person with thousands of dollars in debt. Our counselors will help plan members negotiate reasonable payments and budget for future bills.
Budget Analysis Is An Important Service
Budgeting is a key ingredient. Our counselors provide a budget analysis as a primary service. It helps discover where the earned money is going. Counselors will suggest ways to adjust a person's budget, so future purchases are affordable.
A major purchase is a house. Too many people think buying a home is no longer possible. That is not true. Our self-study course, Make Your Move, shows how anyone can buy a house and have the right mortgage to pay for it. Countrywide is willing to do an asset inventory for any financial wellness plan members. It allows person to know where additional cash can be obtained, perhaps through sale of an asset, so that the down payment on any mortgage is easier to do.
We Have Superior Services
Countrywide is a firm believer in one on one service. We think financial wellness is too important for questions to be answered by an FAQ page. Our national network of certified counselors permits plan members to have personal meetings with a professional conveniently. The conversation enables the counselor to get a better idea of the individual's finances. The session also allows a plan member to ask questions and note any concerns.
Personal spending habits are a sensitive issue. Being embarrassed about overuse of credit cards will make anyone feel shy. The Countrywide counselor is a financial expert, but we insist on more than knowledge. Those counselors are also selected for their level of emotional intelligence. We are seeking those who have superior communication and people skills. Empathy and understanding complement professional advice in all meetings.
Clients Shape Their Plan
Forward-thinking employers recognize the significance of financial wellness. Decision-makers know that this benefit helps attract superior talent. The benefit, however, must show a steady return on any investment. All employees should derive a benefit, not just a few special people.
We agree with this reasoning. Countrywide wants all plan members to use the services. We allow clients to choose what options will be in the final document. The executives know what their people need, and Countrywide provides the selected service. Our administration is intentionally structured to give prompt and efficient service. No one has to wait too long.
Organizations benefit from financial wellness plans. Young employees want this kind of help because they may be having trouble dealing with debt which is getting out of control. Older employees can use some advice on how to better handle medical bills or buy a house. Countrywide has a benefit that meets the needs of many employees. The service can make hard-working people better appreciate their employer and gives an incentive to stay with the organization for a longer period.
We hope you have questions about our financial wellness plan. We want to listen to your inquiries and provide you with the answers you need to decide. Please feel free to contact us at your earliest convenience about what we can do for your employees.