The Right Legal Help Is Important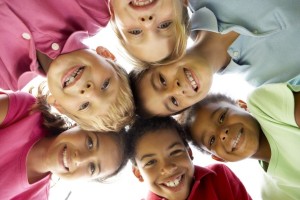 Family is everything to employees and children are a primary concern. No one wants a son or daughter to be in any kind of danger but there are some legal situations which, left untended, can have a bad result for the child or young adult. The services of a good group legal plan can be critical in any of these situations.
Lack of Needed Services. Government agencies are expected to provide for the welfare of citizens. Educational needs such at tutors or coverage through the Children's Health Insurance Program (CHIP) are important public benefits affecting children. Foster care and special needs adoptions also qualify for some form of public assistance. It is not always easy to navigate the hallways of the bureaucracy. Many times parents are frustrated by lack of certain information or the wrong form being filed out. Needed public support is either delayed or denied as a consequence. Group legal services can help out in such a mess
Legal Guardianship. This often is an issue in divorce cases but just as serious are situations where the parent(s) die without a will. The child is left to the mercy of the court and the bench decides who will be the guardian. This person may be somebody who has very little interest in the young person but since the parents died intestate, there may be no other alternative. An attorney associated with a group legal plan could easily draft a solid will.
Consumer Protection. Toys and products appealing to teenagers may have warranties to protect against defects. It doesn't necessarily mean the warranty is honored. Help with consumer protection issues, including filing a complaint, is a group legal services benefit that is sincerely appreciated by those faced with faulty merchandise.
In all of these circumstances, Countrywide Pre-Paid Legal Services can offer the right aid at the proper time.
Our Experience makes the Difference
Countrywide has been in the business of designing group legal plan benefits for 28 years. We know how essential it is to have group legal services to help in situations involving family. Our attorneys are familiar with the workings of public agencies and can assist in getting forms completed properly for delivery of service. Writing wills is one of the more common group legal services we provide for plan members. The issues around consumer protection are not always easy but our lawyers know how to deal with the situation. We provide help parents need to better support the welfare of their children.
 Benefits with a Little More
Having a will prepared is not easy and our attorneys understand how sensitive the matter can be. Empathy and great people skills are part of the Countrywide package. You can make as many telephone calls to a Countrywide attorney you need on a given situation, and face to face consultations are easy to schedule. Countrywide will make telephone calls on behalf of plan member and also write letters. What first looked like mountains to climb are leveled down thanks to the help from Countrywide.
Parents get anxious when their children are involved. Countrywide goes the extra mile with administration tailored to provide service as quickly as possible. Every plan member can expect a high level of service from legal professionals who have years of experience. Our customer service has made us one of the best in the industry.
We also tailor our benefit plans to the needs of the client. What options an organization would like to have in their group legal plan we will provide. We do have a variety of legal benefit options which will help employees and their dependents. We invite any human resources director or executive decision maker to contact us about our benefits. Contact us today!