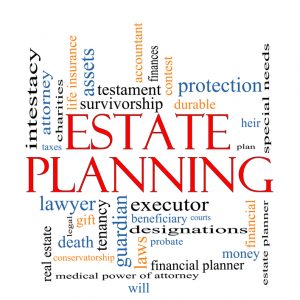 Inheriting a loved one's estate can be a complex and emotional process, made even more complicated when the deceased does not have a will. This situation is known as intestate succession, which can create challenges for the person overseeing the estate. If you find yourself in this position, you should know a few things.
The State Decides.
The first thing to understand is that, without a will, the state in which the deceased lived will dictate how the estate is divided. This can often lead to situations where the deceased's wishes are not honored and loved ones may end up with nothing or less than they expected.
Multiple Heirs Create Multiple Headaches.
Additionally, if there are numerous heirs with different degrees of relationship to the deceased, such as cousins or distant relatives, they may all have an equal claim to the estate. This can result in lengthy and costly legal battles.
No Executors or Guardians.
Another challenge of intestate succession is that, without a will, there is no executor designated to manage the estate. This responsibility typically falls to the closest surviving relative, but that person may not be prepared or willing to take on such a task. Additionally, without a will, there is no designated guardian for any minor children the deceased may have left behind. This can create additional stress and complications for those already grieving the loss of a loved one.
Time Drags On.
Please believe us when we tell you that probate court moved at a snail's pace. What should take weeks to settle will often stretch out for months or even years if there is no will. Funds lie untouched and cannot be used to pay off personal bills like college tuition.
Employees can take advantage of group legal plans that offer the writing of simple wills. Countrywide Pre-Paid Legal Services provides this option in a group legal plan.
We Use the Best 
Countrywide has a nationwide network of attorneys who are the primary providers of our pre-paid legal services. We have one in the community of every group legal plan client, and it is not a problem to schedule a conference with a Countrywide attorney.
There is so much that goes into writing a good will. The document not only has to mention the executor, the beneficiaries, any guardians, or restrictions. In addition, the will has to be compliant with existing state law. This is not something that anyone should trust to an online template.
Our attorneys know what should be in the paperwork. They patiently explain to group legal plan members what is needed. The Countrywide lawyer also listens carefully to what a plan member wants in the will. The final document is consistent with existing state law.
Client Involvement 
We will never create an employee benefit without the input of a client's decision-makers. We have several pre-paid legal services that can be included in the plan document, but we want the prospective client to decide which options will be available to employees.
Our process involves explaining all our pre-paid legal services to a prospective client's management. We encourage questions and provide answers. The client then decides what will be in the group legal plan. We provide administration and member services.
We also provide annual reminders to plan members. For example, a legal will should be updated when circumstances change. The reminder gives a person the option to make those needed revisions.
Dealing with the death of a loved one is never easy, but it can be incredibly challenging when there is no will in place. If you find yourself in this situation, you must understand the challenges you may face. With knowledge and preparation, you can navigate the process as smoothly as possible. Countrywide is ready to help.
If you would like to know more about us, please feel free to contact us at your convenience. We welcome any chance to speak with you.