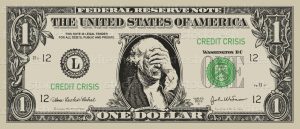 In today's world, protecting your financial wellness is more important than ever. Financial health means being in control of your money and having the ability to meet your goals. You can do many things to protect yourself from sudden emergencies.
Some Ways to Do It
Review your expenses and make changes where necessary:
Make a budget and stick to it.
Invest in yourself by taking courses and learning about financial planning.
Stay disciplined with your spending.
Have an emergency fund to cover unexpected costs.
These are just a few of the many things you can do, but many folks need extra help.
Financial wellness is essential for everyone. You can improve your overall quality of life by assessing your finances and developing a plan. A financial counselor can help you get started on the path to financial wellness today.
It is easier if an organization has a benefit that helps individuals with their finances. Countrywide Pre-Paid Legal Services wants to help people deal with money issues. We have a benefit that will help. Countrywide Pre-Paid Legal Services provides counselors to help people with their money issues.
Our Services Are People Oriented
Good advice is critical for anyone who hopes to have healthy financial wellness. The Countrywide benefit relies on a nationwide network of certified counselors. These professionals concentrate on helping plan members with common money problems. As a result, people feel more secure knowing they will get assistance with their financial issues.
Our certified counselors are trained professionals who can help you assess your finances and develop a plan to improve your financial well-being. They can also provide support and guidance as you work to reach your goals
Our services address several issues. Those who are having trouble with medical bills or college debt will find the advice of our counselors extremely helpful. Others were facing dire straits such as possible bankruptcy foreclosure will discover that our counselors help find a way out of the difficulty. Some people hope to buy a home one day but don't know how to do it. We will offer our self-study program that educates individuals on how to make an intelligent housing purchase.
We encourage face-to-face conferences between a plan member and a Countrywide counselor. We have a counselor in the community of every Countrywide client to make that easier. Plan members receive priority attention and getting an appointment to see one of those counselors is easy.
We want to stress that empathy is essential to us. Our counselors have superior people skills. They listen, and they do not lecture. Their advice to plan members is based on years of experience with various everyday issues.
No Boilerplate Plans
Countrywide will not offer a standard financial wellness plan. Instead, we design a unique benefit for every client.
We show our benefit options to prospective clients. The management will consider each benefit option, and we encourage questions. Then, the decision-makers will select those benefit options they want, which will be part of the final plan document. Countrywide furnishes the administration and member services.
People's desire to help with their finances cannot be understated. But unfortunately, modern society is full of pitfalls such as that people easily will fall into. Countrywide is here to assist people in getting out of trouble and avoiding severe emergencies. Our budget analysis is a building block to financial wellness. All we do is for the benefit of the employees of our clients.
If you have any questions, please feel free to contact us at your convenience. We welcome your inquiry and hope to leave my be of service to you and your hard-working employees.