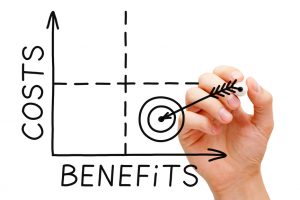 Group legal plans offer a variety of services to clients and their employees. Sometimes, these benefits are helpful, but unfortunately, there are situations where the services come up short. The difficulty lies in needing more help. The secondary benefits inherent in a group legal plan add superior quality to good assistance. Such additional aid is not window dressing; it gives substance to the employee's benefit.
Providing a Comprehensive Benefit
We offer group legal plan members the assistance of experienced attorneys. A Countrywide lawyer practices law in the community of every Countrywide client. Legal experts give help in matters such as consumer protection and will inspect product or service warranties.
A conference with the Countrywide attorney is easily arranged and is held in a safe environment. If a legal document needs review, the lawyer can examine the paperwork at that meeting. A group legal plan member might later remember a few things they should have asked about in the discussion. That is no problem for Countrywide. A secondary service is an unlimited number of telephone calls to the attorney.
Countrywide believes in producing as many pre-paid legal services as practicable to a plan member. Our primary benefits will enable a group legal plan member to handle common legal issues. Our secondary services enhance the quality of those benefits. For example, we send annual reminders about a simple will to encourage people to update the document.
Issues may arise when drafting a living will. Our attorney can make telephone calls and write letters on official stationery on the plan member's behalf. If a legal issue requires specialized attention, Countrywide permits referrals and will give discounts for the services rendered.
Clients Help Us Create the Plan 
Our pre-paid legal services are intended to resolve a plan member's issues. We know we offer excellent help but realize that not all our benefits are what a client organization needs. Countrywide is flexible when it comes to drafting a great benefit. We want the input of our clients as we design the program.
We include the employer in a simple but essential way. Countrywide sits with the prospective client and goes over each of the Countrywide pre-paid legal services. We will explain each option in detail and answer all questions without hesitation.
Once that is done, Countrywide steps back. We asked the decision-makers to determine those pre-paid legal services that will be a part of their organization's plan. The selections that management makes will be a part of the final program. In addition, Countrywide will furnish the benefits administration and member services.
The Final Touches
The administration and the member services are the final benefit enhancers. Human resources departments often feel overwhelmed by the amount of work. Our administration services take a load off a busy human resource director's shoulder. Countrywide makes things more manageable with a streamlined administration whenever a plan member has an issue or concern. Our response time is exceptional.
Member services are a serious part of any employee benefit. People want to be treated with courtesy and respect. Nobody wants to feel as if they are a nuisance or the issue, they want to address is insignificant.
We do not tolerate rude behavior from our attorneys. Countrywide insists on high levels of emotional intelligence, and we will recruit our attorneys based on their communication skills. A Countrywide attorney listens to the plan member before, during, and after assistance is provided. If we get any complaints about the member services a lawyer provides, that barrister who will no longer work for Countrywide.
We are proud of the value our secondary services add to our primary offerings. If you have questions about anything Countrywide does to help employees, please contact us at your convenience. We will gladly share information with you and hope to be of service.