These need to be in a group legal benefit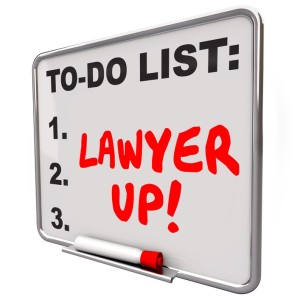 Legal assistance should never be an automated service. Anyone who is facing a legal situation, whether it is help with a warranty or preparing a small claims court case, does not want to deal with a recording. The same person does not want to rely on an FAQ page on the website. Communication is critical in providing quality service and a group legal plan needs to consider exterior and interior communication needs. There are four very important communication aspects that need to be part of any group legal services.
EXTERIOR
1. Written Correspondence On Behalf Of the Client
A plan member may be involved in a dispute or disagreement with another party. It can also happen that certain information has to be submitted to a public agency. The group legal plan should allow for a lawyer to write correspondence on behalf of the plan member. This should be on letterhead stationery and comply with standard legal correspondence.
2. Telephone Calls On Behalf Of the Client
These are not threatening or intimidating phone calls made to an outside party. Disputes sometimes happen when an impasse has been created. Attorney calls to the other party is an example of good group legal services provided to a plan member. The attorney can explain the situation to the other party, and perhaps negotiate a reasonable settlement for both sides. Any questions or gray areas can also be better discussed on the telephone call, allowing the attorney to better find a solution.
INTERIOR
3. Unlimited Telephone Calls to the Attorney
Communications with outside parties is only half of the service needed. Within the plan a member must be able to communicate with the attorney assigned. Some vendors will limit the number of telephone calls, but the best group legal plan programs will offer an unlimited number of calls for a given situation. That is very important for the peace of mind of the plan member. He or she may have many questions that cannot all be asked at once. No restrictions on the number of telephone calls assures that a disturbing question is going to be answered.
4. Face-To-Face Consultations
A final criterion for quality group legal services is the ability for a plan member to speak face-to-face with the attorney. It is something that shows sensitivity to personal needs. There should be no problem in being able to talk directly with legal counsel on a given issue. It means that the attorney should be close by and not hundreds of miles away. A plan with a good legal network is able to do that.
Countrywide Facilitates Communication
Countrywide Pre-Paid Legal Services offers a variety of benefits and the communication elements of a good legal benefit are part of the package. Our attorneys are expected to be able to make telephone calls and write correspondence on behalf of any plan member. Countrywide fully understands the need for the personal touch in any legal benefit. A plan member has the right to make as many telephone calls as necessary on a given matter with the attorney. Moreover, face-to-face consultations are not something difficult to arrange.
There is one additional benefit that Countrywide offers when it comes to communications. The attorneys we work with in our nationwide legal network are recruited for people skills as well as legal expertise. These men and women bring a reputation for empathy and client sensitivity to the table. All of the group legal plan benefits we have designed since 1987 have the personal touch in mind. Everyone is made to feel important.
Countrywide offers a number of options that an organization may choose from. The final plan design is something that meets the specifications of the client. Top-notch communication is part of any plan we present. We welcome the opportunity to speak to any human resources director or decision-maker about how we can provide the very best in group legal services benefits for employees. We welcome contact and we are prepared to answer any and all questions