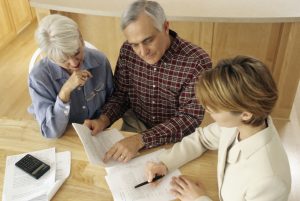 Everyone is excited about the start of a brand-new year. 2022 has lots of potential, and folks want to make the most of it. However, there is something to realize amid all this excitement that changes are happening whether you agree with them or not. Bureaucracy is one place where many new things are going to materialize.
The legislation will ordinarily create new ways of doing things that become effective on the first day of the year. Public agencies will be implementing those innovations, and there are few people in the general public who know or understand the modifications. They are used to doing things the old way and now must deal with new forms and procedures.
Expect Some Confusion
Changes in public policy procedures are bound to cause a little confusion. People who need the services might not be aware of new deadlines or necessary information to get what they need. It is even possible that new agencies are being created or administrative work shifted to another place. Anyone used to the old way of doing things will probably be puzzled.
To be sure, public agencies will send out information to those they serve. However, it may be hard for an individual to understand exactly what is happening. Group legal plans do not always assist with public agencies. However, Countrywide Pre-Paid Legal Services does. We provide the help folks will need as the new year, and new ways of doing things are introduced.
The Very Best Provide Assistance
Countrywide does not rely on call centers to give required help. We believe that a group legal plan must provide face-to-face conferences if the plan member needs it. We rely upon a nationwide network of attorneys to offer the pre-paid legal services in an organization's Countrywide plan. We have an attorney in the community of every Countrywide organization, and it is simple to arrange for safety protocols.
Our attorneys deal with public agencies all the time and are familiar with the change process. They will check on any new developments and find out what is essential about the new ways. In addition, we provide these attorneys with the tools required to get critical information.
Our lawyers are permitted to make telephone calls and write letters on legal stationery for the sake of our group legal plan members. It allows the legal experts to determine what is needed to interact with a public agency. Lawyers will also find out what must be done to receive specific public benefits. The result is less confusion and prompt delivery of the government. As a result, we can cut through the red tape.
We Establish a Team Relationship
Countrywide hopes that every person uses its pre-paid legal services in an organization. To make sure this happens, we rely on the input of a prospective client.
We explain to an organization's decision-makers all our benefits and how these can provide value for their employees. We will not push one benefit over another, and many prospective clients are pleasantly surprised at how our benefits complement each other. The decision-makers then will determine what benefits will be in their group legal plan. In addition, we will provide streamlined administration and member services for all the plan members.
We want to assure any prospective client their employees will be treated with courtesy and respect. Emotional intelligence is a necessary part of giving quality help, and we expect that from all our attorneys. Any intentionally rude or disrespectful lawyer will not be working with Countrywide. We expect the best to give their absolute best to our group legal plan members.
We want to explain what we have that your employees can use. Please feel free to contact us at your earliest convenience, and we can set up a meeting. We want you to ask questions; we will explain our pre-paid legal services benefits. You will see for yourself just how valuable we can be for employee morale