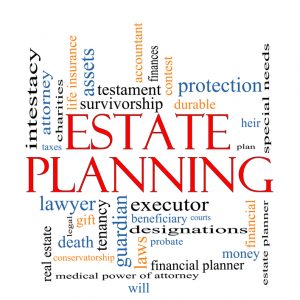 The new year is a time for many organizations to look at their employee benefits programs. It is clear employees want benefits that will help them with issues they face every day. Group legal plans are recommended, but not all provide complete program services. Countrywide Pre-Paid Legal Services is different.
Our benefits give aid that employees can use in matters of significant importance. You can categorize our services in several major areas.
Estate Planning
Drafting wills is a prevalent group legal plan benefit. Countrywide will perform that service, but we go one step further. Things change during the year, including beneficiaries and provisions of the final testament. Countrywide sends reminders to those plan members for whom we have written a will. The reminder suggests that a person review the papers and make any revisions, which we will be happy to do.
It may sound different, but living wills are also essential for estate planning. The living will instruct healthcare providers when to turn off life support systems. The estate executors can then go ahead with fulfilling the provisions of the final will. Countrywide also will draft medical powers of attorney so that someone will make the final decisions that are consistent with the living will.
Resolving Issues with Leases
Post-COVID landlords may be trying to change the leases that might not be consistent with state law. For example, they may include arbitration clauses or other means of denying a tenant some fundamental rights. Countrywide has a pre-paid legal services benefit that permits legal document review. Any inconsistencies with existing legislation are quickly spotted, and a plan member can renegotiate a faulty lease.
Other legal documents may be outdated due to changes in the law. Once again, a review spots the problem and allows a group legal plan member to request corrections.
Assistance with Consumer Protection
Consumers are finding out that their Christmas present might have some flaws. The warranty may or may not be honored by the retailer. Countrywide assists with warranty issues and helps people receive what they deserve. If a plan member must file a consumer protection complaint, Countrywide can help a group legal plan member with the process.
Our Attorneys Get the Job Done
How are we able to help anyone? Countrywide uses a national network of attorneys to provide pre-paid legal services. There is a Countrywide attorney in every community where we have a client. These people will do the legal work to correct a problem that may be getting out of hand. We recruit our attorneys based on both legal expertise and emotional intelligence. We insist that our plan members be treated with respect.
The Client Relationship Is Special
We work for client organizations, and we work with them as well. We rely on the decision-makers to craft a good group legal plan for their employees. We will show the executives all our services and explain each one in detail. We then ask the organization's leaders to decide what benefits will be in their plan. Those selections are included in the final document. Countrywide will provide streamlined administration and superior member services.
We have not mentioned other benefits but are part of a Countrywide plan. Services such as unlimited telephone calls to an attorney, correspondence written on behalf of the plan member, and referrals when needed are some of the extra help we provide. A Countrywide plan is a comprehensive pre-paid legal services benefit.
Are you interested in what we can do to help your employees? Please feel free to contact us at your earliest convenience if you are. We want to explain how our benefit adds high quality to your employee benefits program.
We look forward to speaking with you.