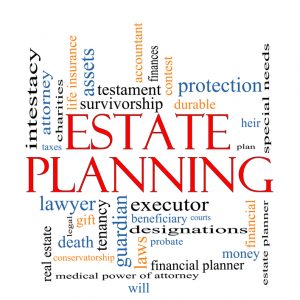 We understand why people hesitate to draft a final will. It is not easy to put it on the bucket list when there are bills to pay and kids to raise. Nevertheless, this is an essential document.
Lawyers Are Essential
A simple will does not have to be a chore. Six pages of text are sufficient for most people. We do not recommend the simple will as a DIY project, however. The legal language used in the document is very precise, and mistakes will lead to heartaches and headaches.
Group legal plans offer simple wills as a benefits option. Countrywide Pre-Paid Legal Services offers simple wills as a group legal plan benefit. We are different from some other vendors. We do not use templates for this vital document. Instead, we connect a plan member with a lawyer.
True Professionals
Countrywide has a network of highly professional attorneys who furnish pre-paid legal services. In addition, there is a Countrywide attorney in every community where we have a client, and our plan members are given top priority when scheduling a meeting.
A Countrywide attorney is familiar with the probate law of the state. That person will carefully draft the document to comply with existing law. The legal expert also acts as a coach. Group legal plan members might not understand how complex a simple will may be. The lawyer will explain all the details and offer worthwhile suggestions. If a plan member has questions, that person is encouraged to ask them. Should additional questions arise after the conference, one of our pre-paid legal services benefits is an unlimited number of telephone calls. Additionally, if more information is requested from government agencies, the attorney may make telephone calls and write letters on behalf of the plan member.
Working with the Client Matters
Countrywide worked with all kinds of organizations, and we must have additional help drafting a unique benefit for the client. We ask the decision-makers to help us in the process. We will explain our pre-paid legal services to a prospective client's management. We present each service's value without trying to promote one benefit over another.
We then step back and let the executives decide what will be in the group legal plan document. Those options selected will be included. Countrywide will provide the member services and streamlined administration for the new benefit.
We Go the Extra Mile
We believe there is more to offer plan members. Countrywide will draft a simple will and do something extra. Times, conditions, and people change constantly. The conditions under which the original will was crafted might change in a couple of years. That can cause confusion, and we want to prevent that.
Countrywide sends out an annual reminder to those group legal plan members for whom we have written a will. We encourage each person to look again at the document and decide whether changes need to be made. Of course, if there are revisions, we will do them.
It is not easy to think about writing a will. No one wants to think of death, but this still is a necessary document. Our attorneys understand the hesitancy and perhaps anxiety a person has. We recruit legal experts not just on their knowledge but also on their people skills. You can expect our attorneys to listen patiently to any plan member, respect that person's unique situation, and show considerable courtesy and respect. We insist on significant emotional intelligence, and attorneys who work with us must demonstrate that.
Having a simple will creates peace of mind and assures a plan member that loved ones are taken care of, and the estate is divided as per an individual's instructions. Drafting a will is just one of our pre-paid legal services benefits, and if you have interest in anything else we can do for your employees, please feel free to contact us at your earliest convenience.