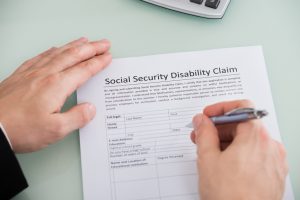 Libertarians can say all they want, but the government is necessary for everyday life. There are services that public agencies provide, such as Medicare, transportation services, special tutors, and other forms of assistance to make life easier for many people. There is a high level of frustration with government agencies, however. Too many people are convinced that public employees are just bureaucrats in very comfortable jobs who do not care about anything. The stressful situations folks have with government agencies can be made easier with some outside help.
So, what is the Problem?
There are some common areas of anxiety when dealing with government.
Communication. People sometimes must wait for nearly an hour before they get a live person on the line to help with problems. Other times the telephone prompts are hard to understand, or the directions to website pages are complicated.
The paperwork. Government employees require that forms be filled out, either online or by hand. Problems surface when there is confusion about what information is needed. Too often, an application is filled out and returned because certain information is not included.
Apathetic service. It does not always happen, but there are cases where a public employee is not too enthusiastic about giving necessary help. The customer service of some government bureaucracies has a lot to be desired.
Going to the wrong place. Someone needing help from government discovers they are in the wrong office and must start all over again.
Group legal plans deal with ordinary cases of frustration. Most services deal with writing wills for reviewing documents. Countrywide Pre-Paid Legal Services goes a little bit further than most. We have a group legal plan benefit that allows attorneys to help people get needed government services.
Experienced Hands at the Wheel
Countrywide has a network of lawyers who provide the best pre-paid legal services. There is a Countrywide lawyer in the community of every one of our client organizations. A Countrywide group legal plan member is given priority status, and it is easy to have a conversation with one of our lawyers.
The Countrywide legal professional knows the ins and outs of government bureaucracies. That person can provide information and suggestions on how to receive important services. They will help a group legal plan member prepare the applications and gather the information required.
Persistence is important. The Countrywide lawyer helps here in a unique fashion. We permit the attorneys to write correspondence on letterhead stationery and make telephone calls on behalf of a plan member. It is interesting how government employees react when they have an attorney involved: things move faster.
We know that a group legal plan member is frustrated by the process, and we encourage patience. Nevertheless, our attorneys are great listeners, and they will take the time to hear what a person has to say. Emotional intelligence is a quality we expect of all our attorneys. Anyone who is abrupt with a plan member will not work with us.
The Client's Involvement
An organization's management knows more about its workforce than we do. We ask the decision-makers of prospective clients to select those pre-paid legal services which they feel will be most important for their employees. We explain all the advantages and answer all the questions. The executives of the prospective client then decide what benefit options will be in their plan. We will furnish superior member services and streamlined administration.
No one should give up when seeking government assistance. Your tax dollars fund these agencies, and you have a right to the services they provide. Countrywide is here to make the whole process less frustrating and more convenient. Please feel free to contact us if you have any questions about what we can do for your employees. You will be pleasantly surprised at the amount of pre-paid legal services our benefits give.