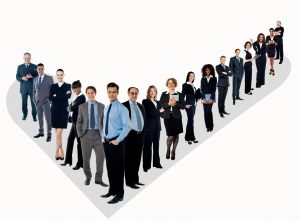 As an employee benefits broker, providing your clients with the best possible benefits is essential to building stronger relationships with them. However, with so many options available, it can be challenging to determine which employee benefit programs will be most appealing to clients. One area that you may not have considered is the addition of pre-paid legal services to your clients' benefits packages. By doing so, you can offer your clients and their employees a wide range of legal services at an affordable cost. Here are some advantages of recommending pre-paid legal services as an employee benefit.
One of the most significant benefits of having pre-paid legal services in an employee package is the substantial savings that it offers to employees. Without such a program, employees would most likely have to pay high hourly rates for legal services or fail to have legal representation altogether. They can avoid those high legal fees with a pre-paid legal services benefit.
Enhances the Company's Competitive Edge
Offering pre-paid legal services as an employee benefit can make the company more attractive to potential employees and help retain current ones. As an employee benefits broker, you can explain to your clients how the addition of this program could potentially give their business an edge over their competitors as it will make their benefits package more comprehensive.
Provides Accessible Legal Support
Pre-paid legal service programs offer employees an easy way to access attorneys when they face everyday legal issues. Getting legal help can be daunting for most people, even when they have the financial means to pay for it. With a pre-paid legal plan, employees can have peace of mind knowing that they will always have access to legal advice.
Provides a Wide Range of Legal Services
Pre-paid legal services provide a wide range of legal services that can cover many aspects of an employee's life, including wills and estate planning, family law, and traffic violations. When comparing the cost of a pre-paid legal plan to the financial burden that an employee would face without it, then the value obtained from pre-paid legal services will justify the cost to your clients.
You are giving your clients what they need by recommending pre-paid legal services as an employee benefit. When employees need legal services, they might look for it on their own, resulting in costly bills or possibly legal problems. By providing this benefit, employers can ensure their employees have easy access to the legal assistance they need.
We highly recommend for your consideration Countrywide Pre-Paid Legal Services. They offer one of the best group legal plans in the industry.
Countrywide permits management to tailor their plans to meet the needs of employees. Furthermore, Countrywide provides streamlined administration and superior member services. Every plan member is treated with courtesy and respect.
One of the best things about working with Countrywide is the communication between Countrywide and the client. Issues are resolved quickly, and Countrywide stays in close contact with every client. A close relationship is fostered in which high-quality services are rendered efficiently to every plan member.
By offering pre-paid legal services as an employee benefit, businesses can enhance their employee benefits package and give them an appreciated level of protection and savings. As an employee benefits broker, recommending pre-paid legal services to your clients can create a stronger relationship and build trust between you and your clients. In addition, you can enjoy the satisfaction of knowing that your clients are providing their employees with a value-added benefit that can serve them well in the future.
Are you interested in the Countrywide difference? If you are, please feel free to contact us at your convenience. We have something your clients will love.