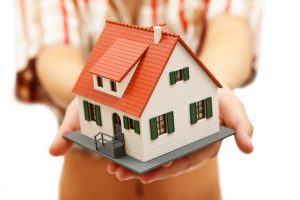 Real estate agents on television will showcase the house bargains that are just waiting for a buyer. They will stress the positive, but once the house is sold, the buyer learns the negative.
A naïve first-time home buyer isn't aware of the pitfalls of real estate. The house might have structural problems and the buyer might be using a balloon mortgage to pay for the home. Financial wellness might soon be at risk.
People Need Real Estate Education
A house is what every employee would like to have. Unfortunately, not every person understands real estate. Housing and mortgage financing can be a real mystery. Whether a person is buying a dream, or a nightmare depends on what he or she knows. An employer can help by offering a financial wellness program that includes education. Countrywide Pre-Paid Legal Services provides a benefit that has a real estate education option.
"Make Your Move "is a self-study course about buying a house. A plan member learns the language of real estate and what to look for in the house. The course also discusses mortgage financing and what to expect. The discussion of mortgages by itself can save a person thousands of dollars. How to budget for the monthly mortgage is the next step after learning the ins and outs of house buying.
Our Financial Wellness Help is Comprehensive
Countrywide wants to assist a person in buying their plot of land. We have a network of certified counselors who give financial advice and guidance.
The monthly mortgage payment is a hefty bill. Our counselors are familiar with mortgages and how to afford them. These professionals will share their expertise with plan members.
A budget analysis can be conducted. The counselor examines a person's cash flow and suggests adjustments that will make mortgages affordable. A substantial down payment has a positive effect on future mortgage payments, but there might not be ready cash. An asset inventory will uncover what a financial wellness plan member has that can be sold to cover a substantial down payment.
No One Should Be Afraid of Our Counselors
A house purchase is one of the most significant transactions an average person is going to make. It can be frightening for someone who's not ready. A meeting with a Countrywide counselor is easy to arrange, but some people may be a little bit nervous about talking about finances. There is nothing to worry about.
Our counselors understand the anxiety and uncertainty a plan member might be experiencing. These financial professionals have dealt with everyday money challenges before and have considerable emotional intelligence. Anyone who is a plan member may anticipate both respect and courtesy from the counselor. We do not want anyone to be concerned about a possible sermon or lecture. Our counselors are problem solvers and they are not going to create new problems by being stern with a plan member
Our Clients Will Help Us
We have other benefit options that can assist with financial wellness problems. It is no surprise that the services often complement each other. We know the demographics will determine how often a service is used; we have no idea about the demographics of any client. We ask decision-makers to help us.
We want them to decide what benefits will be in the final plan document. The employer can fashion a benefit that meets the needs of the workforce, and the plan will not include unused benefits. Countrywide gives the administrative service necessary for high quality. Our administrative services are streamlined so that people can get help right away. We do not want anyone to wait too long for our assistance.
No one should think that buying a house is out of the question. We can help employees make the dream of homeownership come true. That is just one of the financial wellness benefits we offer. If you have any questions about our services, please feel free to contact us. We believe that we have the kind of benefits your employees will appreciate.