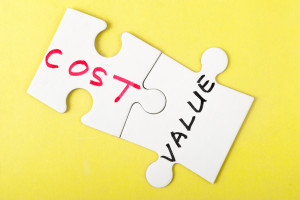 Tax season is the time when we realize how much the government takes from our paychecks. Our dollars fund public services at all levels, but how can an employee get required help from the government? It isn't always easy.
Tons of Paperwork
The public sector needs completed paperwork. Licenses, permits, and exemptions have forms to fill out and be filed by the right agencies. Mistakes may force a person to start all over again; the same is true for missed deadlines. Dealing with a government department can be frustrating.
Employees Need Advice About Dealing with Government
Public employees must follow mandated regulations that most citizens don't know about. It gets tough for foreign employees who must keep visas current. Other folks who need special services for their children get stressed out by the bureaucracy. Group legal plans need to have a service option that allows lawyers to help frustrated employees. Countrywide Pre-Paid Legal Services offers such help as a group legal plan benefit.
Countrywide Lawyers are Experts
Assistance must come from professionals who know how to work with the government. Countrywide has a nationwide network of attorneys who give pre-paid legal services to plan members hindered by red tape. Our lawyers work with public employees on a routine basis and know what to do.
Our seasoned legal professionals interact with federal, state, and local levels of government. Countrywide lawyers understand the process and how to get things done.
Public agencies want specific information. Our lawyers help group legal plan members get the correct data and fill out the proper forms. People are reminded about deadlines and what office will receive the paperwork.
The Personal Touch Matters
We have administered group legal plan benefits for over 30 years. We appreciate how aggravating dealing with the public sector can be for most people. Lawyers with poor people skills only make things worse.
Countrywide looks for emotional intelligence whenever we recruit new attorneys. We expect these legal experts to have a sympathetic ear and provide solutions, not lectures. We offer various tools that allow our attorneys to provide even better pre-paid legal services. High-quality performance is a priority issue for us.
We Get Help from the Client
The best benefits plan is one that everybody can easily use. The service options are not limited to one group of employees only and all the staff may take advantage of the programs. Designing a plan that fits everyone's needs is not a simple task at all. Countrywide cannot do it alone.
We ask our clients to help. What we will do is explain to decision-makers what our benefits can do and how they provide real assistance to employees. The executives then will decide what benefits are going to be part of the group legal plan. We incorporate those selections in the final plan document.
What we will do is administer those benefits. We streamline our administration to provide quicker service to the plan members. This efficiency, in addition to a lawyer's empathy, works wonders. Employees who were nervous wrecks because of trouble with the government become much more relaxed. They have the help they need to get paperwork filed properly and obtain services. Our lawyers can make telephone calls and write letters on behalf of plan members and that expedites the entire process. Employees get what they need in a timely fashion.
Forward-thinking employers know how important it is to reduce the stress levels of their workers. The more relaxed an individual is, the more productive that person is going to be. Our assistance with government programs, as well as the other benefits we offer, allows workers to focus more on their jobs. That is a serious benefit to any organization.
If you have any questions about Countrywide, please feel free to contact us at your convenience. We welcome any opportunity to explain to prospective clients how our pre-paid legal services provide real value.