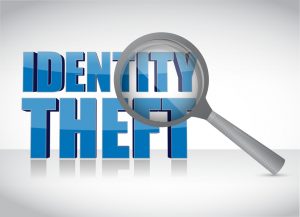 Hacking and cyber theft continue to be a problem, but business is fighting back. SSL ( Secure Sockets Layer) and other means of encryption are creating safer spaces for websites and browsers to interact. Technology is making everything harder for Internet thieves, but the fight is not over. There are still commercial sites vulnerable to cyber pirates.
Individuals can have their financial security compromised. It just takes a person looking over one's shoulder at the POS counter, copying the credit card number, and thus jeopardizing a person's account. The same happens at an ATM. That person behind you might be memorizing your security code or password. The consequences of theft are terrible. Savings can be wiped out or a credit card maxed out. A victim does not find out until weeks later what happened.
Group legal plans have services to help with routine legal issues, but it would be nice if extra services were offered. Credit monitoring and ID theft prevention would help consumers. Countrywide Pre-Paid Legal Services offers both in addition to our group legal plan benefits.
Protecting Identity and Monitoring Credit
Countrywide understands how serious identity theft is for the average person. No one should have to open an envelope from the mail and discover that their identity has been compromised and personal credit has been destroyed. We also know that individual organizations have unique needs. Countrywide does not offer just one theft and credit monitoring plan; we offer four!
Diamond Identity Theft Protector Plan
Platinum Plus Identity Theft Protector Plan
Premium Plus Identity Protector Plan
Silver Plus Identity Theft Protector Plan
The protection benefit of each plan is comprehensive, although the Diamond Identity Theft Protector Plan offers the most complete benefit of the four. Regardless of which one is selected by an organization, a plan member has the type of security that other group legal plan vendors cannot offer. Monitoring from three of the best credit bureaus and a $1 million identity theft insurance policy are standard parts of each Countrywide Pre-Paid Legal Services benefit. While we cannot guarantee that identity theft will not happen, we can assure everyone that the Countrywide service will minimize the overall consequences of someone stealing private information or harming a plan members credit rating.
 Easing the Stress
Anyone who is the victim of hackers can be in a state of heightened anxiety. It is not easy to restore credit and financial integrity. Countrywide Pre-Paid Legal Services is sensitive to people's needs. We streamline our services so that, as with our group legal plan benefits, no one is left waiting for help. People who are victims of a sneak attack on the Internet are justifiably anxious about what to do. The Countrywide support staff has a reputation for exemplary emotional intelligence. The victim of a cyber piracy can expect to be treated with courtesy and respect. We can reduce anxiety levels and help people recover from a disaster.
The Client Makes the Decision
We think we provide those services people need to address the situation. All four plans cover a lot of ground. The management of our client organization has a better comprehension of what their employees will need. We, therefore, ask decision-makers to choose which plan they want, just as we don with the group legal plan benefit. Clients can always rely on our commitment to giving the best possible assistance.
Cyber stealing and ID theft are a shock to a person's sense of security. The victim feels exposed and threatened. Countrywide Pre- Paid Legal Services offers the means to resist and to recover from such crimes. The type of protection that is so important these days can be found in any one of our plans.
If you would like to know more about our benefits, including our pre-paid legal services, please contact us at your earliest convenience. We look forward to answering all your questions.