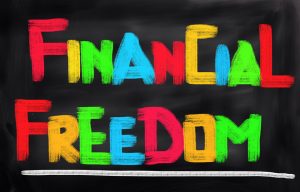 The holiday shopping season is hitting checking accounts like a tsunami. It is more than simply people being generous. End-of-the-year medical treatments, college loans debts needing attention, and home renewal projects are all beginning to overwhelm folks. We do not think anyone will clean the slate entirely by New Year's Eve; too many bills are coming from too many directions.
Employers are aware of the importance of helping employees balance their domestic books. Sums of money only help temporarily (how long did those stimulus checks last?). Employee benefits that include developing strategies to cope with year-end costs and ideas that might be implemented in 2022 mean a great deal.
Negotiating is a Key Tool
It is not something that many people know, but negotiation is a way to lighten the financial burden. Hospitals are willing to negotiate payment schedules that are reasonable. There are alternative means for any number of college loans, and lending institutions are willing to allow for interest payments only for a while. The understanding is that the bills will be paid, although some may take a little bit longer than others. Knowing the billing process helps, and financial wellness can be helped if fee structures are known.
Helpful Tactics
There are some ways to close out the year that help a person's financial wellness. Using some of the remaining PTO days to schedule medical therapy or other treatments, instead of next year, makes optimal use of the deductible and copayment requirements of a health plan (insurance picks up the rest of the bill once copayments and deductibles are met. You might end up paying nothing for treatments scheduled in December). Using a credit card with little or no balance for Christmas presents eases the burden on other cards. There are programs a person can enroll in that will reduce or even eliminate college debts. These are all possibilities a person can use in the remaining days of 2021. It helps if an employee has access to a professional who can assist in developing an end-of-the-year plan of action. Countrywide Pre-Paid Legal Services has a financial wellness benefit that helps.
We Use Professionals
Countrywide has a nationwide network of certified counselors who are very experienced in common financial issues. We have one in every community where there is a Countrywide client, and our plan members have priority status.
A Countrywide counselor can look at a person's finances and make suggestions on managing money more efficiently. The counselor will share tips on making the last days of the year count, and a personal budget for 2022 can be designed. Our counselors are folks who understand how sensitive personal finances are. They will not lecture a person on fiscal responsibility but find solutions that a plan member can use immediately. Every financial wellness plan member can feel comfortable working with our counselors.
Our Clients are Part of the Solution
We want to make sure that our benefit is available for everybody in an organization. Therefore, we ask decision-makers to assist us. We will explain all our benefits to the decision-makers and answer any questions. Those executives then decide what financial wellness options will be part of their unique plan. In addition, we provide administration and superior member services.
Plan members and get a better idea of how to manage their finances and what techniques can minimize the debt load they are carrying. In addition, we have other benefit options, such as advice on buying a house or dealing with severe debt problems. All of what we provide will help a diligent employee.
If you have questions about our services, we invite you to contact us at your earliest convenience. We would welcome an opportunity to discuss what we can do for your employees and how financial wellness is a robust retention device. We look forward to hearing from you.