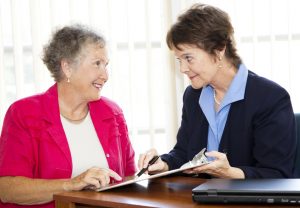 Legal paperwork is not something that only major corporations or billionaires need to be concerned about. Many ordinary people encounter legal documents that have dire consequences should these pieces of paper be misunderstood or not followed. Everyone needs to accept that they must deal with legal agreements or conditions that a lawyer should review before they are signed.
Documents Needing Review
These are the ones that ordinary people will most likely be dealing with that should be examined by a professional.
The last will. The review means more than making sure that the estate is divided among certain people. The language of the will needs to comply with any state regulations or restrictions.
Financial power of attorney. It gives legal authority to somebody who will take over the finances of someone who is no longer competent to make financial decisions. Financial powers of attorney can determine the quality of life for many senior citizens.
Guardianship papers. These do not just involve minors. Those who are not mentally competent will need a guardian to oversee living conditions.
Medical powers of attorney. This legal document gives authority to a specified person to make decisions about healthcare if a patient is no longer able to communicate their wishes.
The living will. An individual may want specific types of medical care or grant permission for life support systems to be turned off. Those are services that the living will instructs healthcare providers to perform.
The language of the above documents must be precise because the instructions can be binding. Group legal plans need to have legal document review as one of the pre-paid legal services offered to plan members. Not every vendor is going to provide that kind of help. Fortunately, Countrywide Pre-Paid Legal Services does offer legal document review as one of the plan benefits.
Understandable Communication Is Essential
We have a nationwide network of attorneys who provide exceptional service to all group legal plan members. In addition, there is a Countrywide attorney in the community of every Countrywide client, and it is simple to arrange a consultation.
Legalese is a language all its own, and not everyone understands the definitions. A lawyer doing a legal document review must be able to explain the results of any document inspection effectively. The attorney might as well write the review in Sanskrit if understandable language is not used. Fortunately, our attorneys know how to communicate complex terms to plan members.
Asking questions is something encouraged in any review process. We know that an individual may have many questions, and one meeting with an attorney might not be sufficient. One of our pre-paid legal services is an unlimited number of telephone calls to the attorney on a specific issue. Also, a group legal plan member is helped to better comprehend the document, which is essential before signing it.
Developing a Comprehensive Benefit
Incidentally, there are other pre-paid legal services Countrywide offers. Whether it is in a group legal plan depends on the client. We create a unique benefit for each of our clients.
Countrywide will meet with prospective clients' decision-makers and go over our benefits. Then, we thoroughly explain each one and how it can serve the client's employees. Then, management decides what options will be part of the group legal plan. We include those selections in the final document, and we will provide streamlined administration and superior member services to all our clients. The employees thus receive services that might ordinarily be difficult to get.
Countrywide is one of the leaders in the industry, and we are ready to explain what we offer to anyone. If you are interested in our benefits, we encourage you to contact us at your earliest convenience. We believe we have something that your employees will appreciate and use.