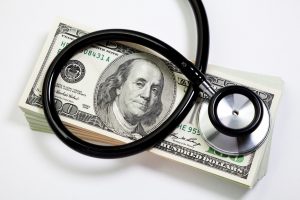 Experienced gardeners will tell you that the yield of ordinary garden vegetables is enhanced by companion plants. For example, placing basil next to a tomato plant will improve the quality of the taste and permit you to grow larger tomatoes. The same can be said about employee benefits.
Organizations have a core group of benefits they offer to employees. Health insurance is a sine qua non for effective employee benefits program; you do not have much without it. Health benefits help with paying for all kinds of medical treatments and medications. However, employees have difficulty with copayments and deductibles. They spend money from their own pockets in addition to the premiums they pay. Help with managing medical costs would be deeply appreciated but benefits administrators are not necessarily financial experts.
A financial wellness plan will enhance the quality of health insurance by coaching people with how to manage the bills. The program would permit employees to connect with a financial expert who will then coach the individual about the best ways of budgeting for medical expenses and perhaps trimming the cost. Countrywide Pre-Paid Legal Services has a group legal plan benefit that has received a lot of good recognition. In addition, we have a financial wellness plan that can make the organizations group health insurance more effective.
Creating a Relationship
Countrywide has a nationwide network of certified counselors who advised people on common financial challenges. We have a counselor in the community of every one of our clients. What we hope to do is create a relationship between a financial wellness plan member and a counselor. We encourage face-to-face meetings and scheduling one with a Countrywide counselor is quite easy.
Medical bills are one of the issues that our counselors are experienced in handling. They will give suggestions to a financial wellness plan member on how to budget for these expenses, the importance of scheduling medical treatments to favorably coincide with meeting deductibles and copayments and explain ways to negotiate a medical bill. This goes beyond what a benefits administrator has the time to do. Our counselors will take the anxiety out of medical bills and help a plan member deal with what could be a serious problem.
Help with medical bills is only one of our companion benefits. Our counselors will also help with college debt, and that complements the educational assistance programs of many organizations. We have other services that an employee might be able to use. Those options are available depending on what the client would like.
Maintaining a Client Relationship
We build a rapport with client organizations that makes everything more convenient and less complicated. This relationship begins when the financial wellness plan is being designed. We do not know the demographics of prospective client's workforce. Consequently, we ask the decision-makers to look at our benefit options and choose which ones they want in their plan. We will explain all our services and answer questions.
Management will then decide what benefits will be part of their new plan. We provide administration and superior member services. Once a plan is created, we maintain a steady conversation with the clients to ensure that any problems are resolved immediately and that plan members receive their benefits in a timely manner. Countrywide expects its counselors to have great listening skills and a high level of empathy for all plan members. Anyone who cannot exhibit emotional intelligence will not be working with us.
Having a financial wellness plan permits benefits administrators to refer certain financial issues to our counselors. It enables an organization to furnish a more comprehensive benefit to all employees and that is something the workforce likes. If you have any questions about what we offer, please feel free to contact us at your convenience. We would like to tell you how we can assist your employees.